The lines foreigners have to stand in to depart Japan may be eased -- just a little -- as automated gates will be introduced at airports across the country to speed up immigration checks. As a result, arrival lines might also be shortened.
The gates will use facial recognition technology to identify departing travelers. Faces will be compared to passport photos. The system was originally rolled out for Japanese travelers, but the Justice Ministry has decided to use it for foreigners as well.
As the number of foreign tourists visiting Japan has swelled, immigration counters in departure lounges have been swamped, forcing already anxious travelers to wait in long lines.
Passport control is among several airport choke points. Travelers must also check in, drop off their luggage, go through a security screening, pass a customs inspection and have their passports checked one last time before boarding.
The new technology will free up immigration officers to work in crowded arrival halls.
Although it has been reserved for Japanese travelers only, the automated service has already cut the amount of time foreign tourists entering Japan have to wait. About 80% of the foreign visitors arriving at Narita International Airport, outside Tokyo, in January were able to pass through immigration within 20 minutes, a 4 percentage point improvement from a year earlier.
The ministry will prepare a revised ordinance so that automated gates will start operating for departing foreign travelers as early as next month at airports most ready to handle the system and by March for other gateways.
Jan 23
Tokyo Metropolitan Police have arrested a 49-year-old man who is suspected of drugging and raping dozens of women over the past three years, reports NHK (Jan. 22).
(tokyoreporter.com)
Jan 23
A woman and three children were found stabbed to death in a car in a park in Iwaki, Fukushima Prefecture, on Wednesday morning.
(Japan Today)
Jan 23
The last train schedules in and around the Japanese capital will be extended by up to two hours during the Tokyo 2020 Olympic Games.
(NHK)
Jan 23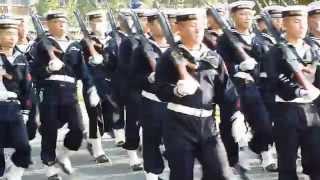 The first female student was admitted to Japan's national naval submarine academy Wednesday after the end of a ban on women on the country's submarines.
(Japan Times)
Jan 23
A group of merchants on Rakuten Inc's online shopping mall on Wednesday submitted a petition with some 4,000 signatures to the Japan Fair Trade Commission, asking it to investigate the e-commerce giant's planned "free shipping" policy.
(Japan Today)
Jan 23
Japan's oldest university continues to produce the best and the worst that the country has to offer.
(soranews24.com)
Jan 23
The smelt fishing season has begun at last on a frozen lake in Gunma Prefecture, central Japan. It started 10 days later than usual because of higher temperatures.
(NHK)
Jan 22
Dangerous stunt by Japanese civil servant gets slammed online.
(soranews24.com)
Jan 22
The Japanese government has decided it will not to give subsidies this fiscal year ending March to a university where a large number of foreign students have gone missing.
(NHK)
Jan 22
Japanese Environment Minister Shinjiro Koizumi has called into question Japan's financing of a coal-fired power plant in Vietnam.
(NHK)
---