The lines foreigners have to stand in to depart Japan may be eased -- just a little -- as automated gates will be introduced at airports across the country to speed up immigration checks. As a result, arrival lines might also be shortened.
The gates will use facial recognition technology to identify departing travelers. Faces will be compared to passport photos. The system was originally rolled out for Japanese travelers, but the Justice Ministry has decided to use it for foreigners as well.
As the number of foreign tourists visiting Japan has swelled, immigration counters in departure lounges have been swamped, forcing already anxious travelers to wait in long lines.
Passport control is among several airport choke points. Travelers must also check in, drop off their luggage, go through a security screening, pass a customs inspection and have their passports checked one last time before boarding.
The new technology will free up immigration officers to work in crowded arrival halls.
Although it has been reserved for Japanese travelers only, the automated service has already cut the amount of time foreign tourists entering Japan have to wait. About 80% of the foreign visitors arriving at Narita International Airport, outside Tokyo, in January were able to pass through immigration within 20 minutes, a 4 percentage point improvement from a year earlier.
The ministry will prepare a revised ordinance so that automated gates will start operating for departing foreign travelers as early as next month at airports most ready to handle the system and by March for other gateways.
Aug 10
The Tokyo Metropolitan Government says 331 new cases of the coronavirus had been confirmed as of 3 p.m. on Sunday.
(NHK)
Aug 10
Despite uncertainties from COVID-19, top Japanese corporations plan to invest 15.8% more in information technology in fiscal 2020 to keep up the wave of digitization across industries.
(Nikkei)
Aug 10
Unreported World is in Japan to meet some of the country's 'Junior Idols'.
(Unreported World)
Aug 10
Japan was blanketed by sweltering heat on Sunday. Temperatures in many areas rose above 35 degrees Celsius, putting people's health at risk.
(NHK)
Aug 10
Japanese Prime Minister Abe Shinzo says he will work to prevent the elderly and other vulnerable people from contracting the coronavirus to avoid declaring another state of emergency.
(NHK)
Aug 10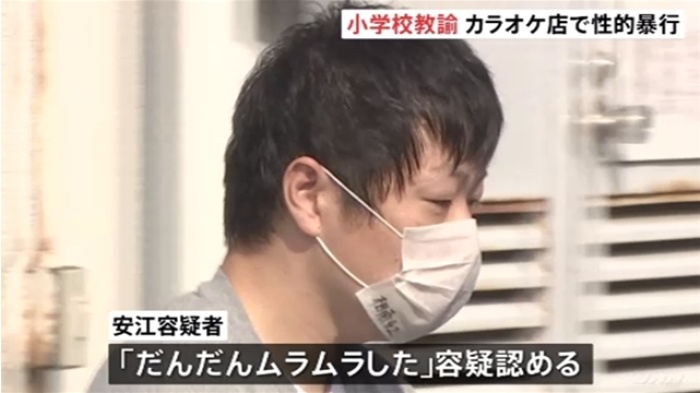 A search for a misplaced bag by a 37-year-old male teacher led to his arrest over the alleged rape of an intoxicated college student at a karaoke parlor in Sagamihara City, police said, reports the Asahi Shimbun (Aug. 9).
(tokyoreporter.com)
Aug 10
Mitsui O.S.K. Lines says it believes more than 1,000 tons of oil have leaked from a bulk carrier that ran aground off Mauritius in the Indian Ocean on July 25.
(NHK)
Aug 10
Japan's male smoking rate fell below 30 percent for the first time in 2019, slipping to 28.8 percent, down 2.3 percentage points from the previous study in 2016, according to a health ministry survey.
(Japan Today)
Aug 10
In a town with a dying population, we find hundreds of scarecrows, zero children, and a voice that I hope I never forget.
(Tokyo Lens)
Aug 10
People in the US will be able to watch Japanese pro baseball games live on cable TV and the internet soon.
(NHK)
---