When you visit Japan, a phenomenon that is definitely bound to hit you at some point of time is Pachinko. These are vertical pinball-like slot machines that a great multitude of Japanese love to play. There are close to 10,600 Pachinko parlours spread all over Japan, with rows and rows of these flashing and colourful machines.
Although gambling is prohibited in Japan, the relationship is slightly complicated when it comes to these games. Pachinko slots are considered legal in Japan because they're perceived to be totally for entertainment purposes and not for money. Even the winnings are not handed out in money, but uniquely engraved pinballs which can then be exchanged for various items.
Every year Japanese people spend close to $ 200 billion on playing these pachinko machines. In fact, Japan's pinball gambling industry collects as much as 30 times more cash than all Las Vegas casinos put together! This collection is higher than the total GDP of New Zealand and two times the Japan's earnings from its car export industry. So what is this pachinko all about?! Let's find out.
What is Pachinko?
In simple terms, Pachinko is a well-known gambling activity in Japan which is positioned as an entertainment medium. As there are no casinos in the country, Pachinko parlours have established themselves as the ideal place to get one's fill of some slot machine action. You will find these pachinko parlours in majority of shopping malls and downtown business streets.
Pachinko machines first came into being during the 1920s as simple games for the kids. They were inspired from the European wall games and the name pachinko was derived from 'pachin' sound that was made by the balls bouncing off the machine's walls. By 1930s, pachinko evolved as a favourite pastime of adults after someone called Masamura Takeichi introduced a complex nails arrangement, making the game too challenging to be played by the children. Soon, pachinko became a rage all over Japan.
How to play pachinko?
You simply need to follow the below-mentioned steps to play pachinko:
Put your cash into the machine
Press 'Play' button
Make the metal balls shoot out by cranking the lever and hold onto it so that it shoots out continuously
Now if you get lucky, grab your winnings
Reach is the reason why pachinko is addictive in nature. The Reach comes into play when you get two similar numbers on two wheels and then wait for the third number to come up. Once you are at this point, you wait for the third number to be exactly the same as the other two. Needless to say, you win if all the three numbers turn out to be the same. Whenever this happens, a song is played and every ball you see inside the machine turns into 10 new balls. You can collect these balls by pressing a button on the machine and emptying them all out into a bucket.
Jul 17
Over two weeks of cloudy and rainy days in Tokyo and nearby areas has resulted in higher vegetable prices and sluggish sales of summer clothing.
(Japan Times)
Jul 17
U.S. investment firm Blackstone Group will spend over 100 billion yen ($926 million) to buy distribution centers in Japan, seeing room for growth in the country's relatively small e-commerce market, Nikkei has learned.
(Nikkei)
Jul 15
Japan's 100-yen shops are stepping up store openings as they continue to gain ground among thrifty consumers, with supermarkets and drugstores seeking them out as tenants to draw customers, shifting the dynamic in the nation's retail landscape.
(Nikkei)
Jul 13
Japanese cryptocurrency exchange operator Bitpoint has lost 3.5 billion yen ($32 million) in a hacking attack, parent company Remixpoint announced on Friday.
(Nikkei)
Jul 12
Japan's national mint has begun making the first coins featuring the new era name Reiwa.
(NHK)
Jul 12
Seoul has pointed to its interceptions of illegally exported sensitive materials to discredit Japan's claim that South Korea lacks a proper monitoring regime, prompting an immediate rebuttal from Tokyo, as bilateral relations appear to plumb another low.
(Nikkei)
Jul 10
South Korea has criticized Japan at a meeting of the World Trade Organization over Tokyo's tighter export requirements for some high-tech materials.
(NHK)
Jul 10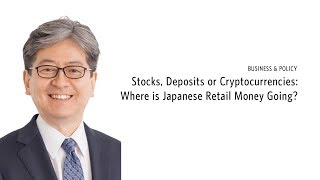 Japan's three biggest online brokerages are in a race to lower trading fees, opting to eliminate minimum charges levied on U.S. stock trades.
(Nikkei)
Jul 09
Budget restaurant chains in Japan that are struggling with sluggish sales are wondering: Where are all the "wandering salarymen"?
(Nikkei)
Jul 09
When it comes to Search Engine Optimization (SEO), link-building remains as one of the most powerful tools every brand should capitalize on. However, gaining the best link-building experience is no overnight success. Tactics that deliver long-term results are always contingent on having a well-crafted, step-by-step plan that is both concrete and measurable.
(newsonjapan.com)
---