Five tons of bonitos fell from a refrigerator truck and were scattered across an expressway in Sakai, Osaka Prefecture, on Thursday morning, police said.
The frozen fish were dispersed over 500 meters of highway near the Miharaminami Interchange of the Hanwa Expressway linking Osaka and Wakayama prefectures, police said.
"I turned the wheel to avoid something left on the road. Then the (refrigerator) door opened," said a driver in his 40s, whose name is being withheld.
The truck was carrying 15 tons of bonitos in total, traveling from Kagoshima Prefecture to Shizuoka Prefecture.
The accident caused a traffic jam that continued for six kilometers. No one was injured.
4日午前、大阪府堺市の阪和自動車道で保冷車の荷台が開き、冷凍のカツオが路上に大量に散乱しました。 午前9時すぎ、阪和道上り線の美原南インターチェンジ付近で「カツオが路上に散乱している」と通報がありました。警察などによりますと、走行していた保冷車の荷台の扉が何らかの原因で開き、冷凍のカツオが300メートルにわたって道路に散乱したということです。このため、現場付近では一時、渋滞が発生しましたが、けが人などはいませんでした。カツオはすでに回収されたということで、警察が運転手から事情を聴いています。
Apr 01
Tokyo Metropolitan Police have arrested a second man over the alleged rape of an intoxicated woman inside a vehicle in Shinjuku Ward two years ago, reports TV Asahi (Mar. 30).
(tokyoreporter.com)
Mar 31
Police in Soka, Saitama Prefecture, have arrested a 46-year-old woman on suspicion of arson and attempted murder after she set fire to her house in order to kill her 16-year-old son.
(Japan Today)
Mar 31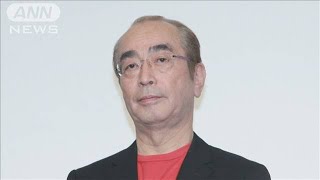 Veteran Japanese comedian Shimura Ken passed away on Sunday night at a hospital in Tokyo. The 70-year-old comedy icon was confirmed to have been infected with coronavirus.
(NHK)
Mar 30
The Tokyo Olympics and Paralympics organizing committee will likely support the idea of delaying the Games to July of next year.
(NHK)
Mar 26
Tokyo governor is calling on residents in the city to stay home this coming weekend unless they absolutely need to go out.
(NHK)
Mar 24
Prime Minister Shinzo Abe and International Olympic Committee President Thomas Bach agreed Tuesday to postpone this summer's Tokyo Olympics for one year due to the coronavirus pandemic, the Japanese leader said.
(NHK)
Mar 23
Princess Aiko, the daughter of Japan's Emperor and Empress, has attended her graduation ceremony at Gakushuin Girls' Senior High School in Tokyo.
(NHK)
Mar 21
Hyogo Prefectural Police have disciplined a police sergeant in Amagasaki City for engaging in sex with a subordinate female officer while on duty, reports the Sankei Shimbun (Mar. 19).
(tokyoreporter.com)
Mar 21
The quarantine station at Narita airport has been temporarily closed, as one of the airport workers accidentally dropped a glass tube containing a coronavirus reagent. Reports say that the worker dropped the tube earlier this month, contaminating the whole room.
(soranews24.com)
Mar 20
A man at the center of a high-profile child abuse case was sentenced to 16 years in prison Thursday for causing the death of his 10-year-old daughter.
(Japan Times)
---