The once-obscure school of macroeconomic thought known as Modern Monetary Theory (MMT) has been attracting a lot of attention lately.
Some U.S. progressives, such as Congresswoman Alexandria Ocasio-Cortez (AOC) and economists like James K. Galbraith, now advocate including MMT in the policy conversation, while others, including Kenneth Rogoff, dismiss it as problematic and even dangerous.
Building on Abba Lerner's theory of functional finance, MMT essentially argues that countries that issue their own currencies can never run out of money in the way private businesses can. For U.S. progressives like AOC and presidential candidate Sen. Bernie Sanders, this implies that the Federal Reserve could print large amounts of money to fund initiatives with major long-term benefits, such as a "job guarantee" program or public infrastructure projects. Because the United States can borrow in its own currency, the logic goes, the surge in public sector debt would not pose any real danger to the economy.
Some MMT advocates - including Stephanie Kelton, a former economic adviser to Sanders - point to Japan as proof that the approach works. Despite high public debt, its economy is steadily recovering and standards of living are high.
Moreover, MMT advocates point out, Japan's expansionary monetary policies - a central feature of Prime Minister Shinzo Abe's economic revitalization strategy, Abenomics - have not generated a much-feared surge in inflation. Even within Japan, some argue that there is no need for a consumption tax hike to fund public spending.
But there is a serious problem with this logic: Japan's government is not as heavily indebted as is generally believed. Though Japan's gross debt-to-GDP ratio, at 240 percent, is the highest in the developed world, what really matters - for the government, just like for private firms - is the net debt-to-GDP ratio, which accounts for real and financial assets. And Japan's public companies have very large real assets.
In fact, by this measure, Japan is about on par with the United States and doing much better than France and Germany, according to the International Monetary Fund's October 2018 Fiscal Monitor report, "Managing Public Wealth." Further challenging Kelton's assessment, Japan's primary balance has improved under Abenomics, thanks to its economic recovery.
This does not mean that MMT has no merit, in Japan or elsewhere. In its campaign to increase the consumption tax, the Finance Ministry drilled into the public psyche the concept of "Ricardian equivalence": A government cannot stimulate consumer demand with debt-financed spending, because people assume that whatever is gained now will be offset by higher taxes in the future. (It was this campaign that drove the Finance Ministry to constantly advertise the 240 percent figure.)
Jul 17
Over two weeks of cloudy and rainy days in Tokyo and nearby areas has resulted in higher vegetable prices and sluggish sales of summer clothing.
(Japan Times)
Jul 17
U.S. investment firm Blackstone Group will spend over 100 billion yen ($926 million) to buy distribution centers in Japan, seeing room for growth in the country's relatively small e-commerce market, Nikkei has learned.
(Nikkei)
Jul 15
Japan's 100-yen shops are stepping up store openings as they continue to gain ground among thrifty consumers, with supermarkets and drugstores seeking them out as tenants to draw customers, shifting the dynamic in the nation's retail landscape.
(Nikkei)
Jul 13
Japanese cryptocurrency exchange operator Bitpoint has lost 3.5 billion yen ($32 million) in a hacking attack, parent company Remixpoint announced on Friday.
(Nikkei)
Jul 12
Japan's national mint has begun making the first coins featuring the new era name Reiwa.
(NHK)
Jul 12
Seoul has pointed to its interceptions of illegally exported sensitive materials to discredit Japan's claim that South Korea lacks a proper monitoring regime, prompting an immediate rebuttal from Tokyo, as bilateral relations appear to plumb another low.
(Nikkei)
Jul 10
South Korea has criticized Japan at a meeting of the World Trade Organization over Tokyo's tighter export requirements for some high-tech materials.
(NHK)
Jul 10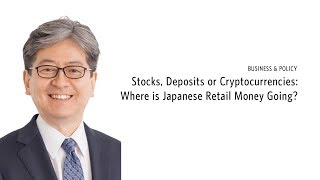 Japan's three biggest online brokerages are in a race to lower trading fees, opting to eliminate minimum charges levied on U.S. stock trades.
(Nikkei)
Jul 09
Budget restaurant chains in Japan that are struggling with sluggish sales are wondering: Where are all the "wandering salarymen"?
(Nikkei)
Jul 09
When it comes to Search Engine Optimization (SEO), link-building remains as one of the most powerful tools every brand should capitalize on. However, gaining the best link-building experience is no overnight success. Tactics that deliver long-term results are always contingent on having a well-crafted, step-by-step plan that is both concrete and measurable.
(newsonjapan.com)
---