Budget restaurant chains in Japan that are struggling with sluggish sales are wondering: Where are all the "wandering salarymen"?
The Japanese government's work-style reforms, designed to give corporate employees more flexibility and reduce overtime, were widely expected to help affordable eateries. It seemed logical. Workers would pour out of offices earlier, and with extra free time on their hands, they would be more inclined to wander around and pop into standing bars, izakaya Japanese-style pubs and other casual establishments on the way home.
Yet, ramen noodle chain operator Hiday Hidaka left market watchers scratching their heads with its lackluster latest earnings. Customer traffic from March through May fell 3% to 5%, hurting the company's quarterly results -- and hinting at deeper changes in Japanese consumer habits.
Many thought the operator's Hidakaya chain had a competitive advantage as a place to grab a quick drink and meal, since izakaya tend to be more expensive. To an extent, the noodle shops may still be feeling the effects of price hikes implemented in April 2018. But this past March, the chain tried to lure in customers by cutting the price of the first mug of beer to 290 yen ($2.70) from 330 yen. It has little to show for it.
"Though the hours of overtime worked by employees in this country have indeed declined," a company spokesperson said, "overtime pay may have decreased as well."
Hiday Hidaka is not alone. Yoshinoya Holdings, known for its chain of gyudon beef-on-rice restaurants, has not received much help from the work reforms either. The company has been pushing pub-style menu options to pull people in for after-work drinks, but although this generated a buzz for a while, the effects appear to have ebbed.
Customer flows are also weak at Saizeriya, which runs budget Italian restaurants. Like Hidakaya and Yoshinoya, Saizeriya had been counting on newly liberated workers coming in for a few quick, cheap drinks and a meal.
Sep 13
Yahoo Japan's acquisition of online fashion retailer Zozo presents an opportunity for the venerable internet services company to bring fresh blood into its e-commerce audience as the business looks to step outside the shadow of Amazon.com and Rakuten.
(Nikkei)
Sep 11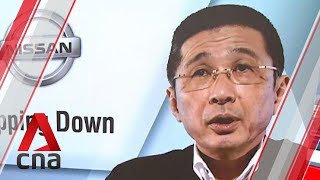 In Japan, is there one standard of justice for Japanese executives and another for non-Japanese executives? The forced resignation on Monday of Nissan Motor Co.'s chief executive officer, Hiroto Saikawa, certainly seems to suggest as much.
(Bloomberg)
Sep 11
Japan's real gross domestic product retreated 0.5% in July compared with the previous month as rising imports led to negative external demand, the Japan Center for Economic Research reported Wednesday.
(Nikkei)
Sep 10
The month between World Suicide Prevention Day on September 10 and World Mental Health Day on October 10 is a good time to start considering the under-discussed topics of anxiety, depression and suicide in our society, especially as they relate to the workplace.
(Nikkei)
Sep 10
Nissan Chief Executive Hiroto Saikawa tendered his resignation Monday after acknowledging that he had received dubious income and vowed to pass the leadership of the Japanese automaker to a new generation.
(Japan Today)
Sep 10
日本にはラスベガスやマカオにあるような本格的カジノはありませんが、最近では本格的に遊べるオンラインカジノが増えつつあります。
(newsonjapan.com)
Sep 07
SoftBank Corp. said Friday that from next week it will stop giving its mobile phone users two-year contracts that offer discounts on monthly communication fees but impose substantial penalties for canceling early.
(Japan Times)
Sep 07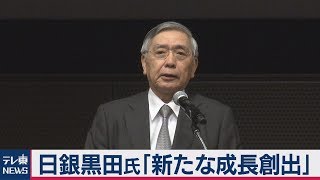 Cutting interest rates "further into the negative zone is always an option" for the Bank of Japan, Gov. Haruhiko Kuroda told Nikkei, as the central bank grows increasingly concerned about mounting downside risks to the global economy from the U.S.-China trade war. He said rate cuts are one of the four options BOJ has presented before.
(Nikkei)
Sep 06
Bubble tea's popularity has positively exploded in Japan. The mad rush has inspired many novel and creative ways to serve up the chewy beverage, including "drinkable sun block," Halloween zombie boba, and even a bubble tea theme park.
(Japan Today)
Sep 06
The trial of Carlos Ghosn, the former head of Nissan Motor Co who has been charged with financial misconduct in Japan, will begin as early as March, Kyodo News said on Thursday, citing his defense lawyer.
(Japan Today)
---