Budget restaurant chains in Japan that are struggling with sluggish sales are wondering: Where are all the "wandering salarymen"?
The Japanese government's work-style reforms, designed to give corporate employees more flexibility and reduce overtime, were widely expected to help affordable eateries. It seemed logical. Workers would pour out of offices earlier, and with extra free time on their hands, they would be more inclined to wander around and pop into standing bars, izakaya Japanese-style pubs and other casual establishments on the way home.
Yet, ramen noodle chain operator Hiday Hidaka left market watchers scratching their heads with its lackluster latest earnings. Customer traffic from March through May fell 3% to 5%, hurting the company's quarterly results -- and hinting at deeper changes in Japanese consumer habits.
Many thought the operator's Hidakaya chain had a competitive advantage as a place to grab a quick drink and meal, since izakaya tend to be more expensive. To an extent, the noodle shops may still be feeling the effects of price hikes implemented in April 2018. But this past March, the chain tried to lure in customers by cutting the price of the first mug of beer to 290 yen ($2.70) from 330 yen. It has little to show for it.
"Though the hours of overtime worked by employees in this country have indeed declined," a company spokesperson said, "overtime pay may have decreased as well."
Hiday Hidaka is not alone. Yoshinoya Holdings, known for its chain of gyudon beef-on-rice restaurants, has not received much help from the work reforms either. The company has been pushing pub-style menu options to pull people in for after-work drinks, but although this generated a buzz for a while, the effects appear to have ebbed.
Customer flows are also weak at Saizeriya, which runs budget Italian restaurants. Like Hidakaya and Yoshinoya, Saizeriya had been counting on newly liberated workers coming in for a few quick, cheap drinks and a meal.
Jul 17
Over two weeks of cloudy and rainy days in Tokyo and nearby areas has resulted in higher vegetable prices and sluggish sales of summer clothing.
(Japan Times)
Jul 17
U.S. investment firm Blackstone Group will spend over 100 billion yen ($926 million) to buy distribution centers in Japan, seeing room for growth in the country's relatively small e-commerce market, Nikkei has learned.
(Nikkei)
Jul 15
Japan's 100-yen shops are stepping up store openings as they continue to gain ground among thrifty consumers, with supermarkets and drugstores seeking them out as tenants to draw customers, shifting the dynamic in the nation's retail landscape.
(Nikkei)
Jul 13
Japanese cryptocurrency exchange operator Bitpoint has lost 3.5 billion yen ($32 million) in a hacking attack, parent company Remixpoint announced on Friday.
(Nikkei)
Jul 12
Japan's national mint has begun making the first coins featuring the new era name Reiwa.
(NHK)
Jul 12
Seoul has pointed to its interceptions of illegally exported sensitive materials to discredit Japan's claim that South Korea lacks a proper monitoring regime, prompting an immediate rebuttal from Tokyo, as bilateral relations appear to plumb another low.
(Nikkei)
Jul 10
South Korea has criticized Japan at a meeting of the World Trade Organization over Tokyo's tighter export requirements for some high-tech materials.
(NHK)
Jul 10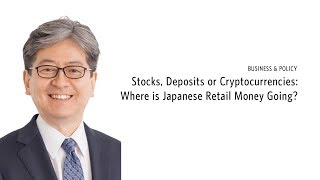 Japan's three biggest online brokerages are in a race to lower trading fees, opting to eliminate minimum charges levied on U.S. stock trades.
(Nikkei)
Jul 09
Budget restaurant chains in Japan that are struggling with sluggish sales are wondering: Where are all the "wandering salarymen"?
(Nikkei)
Jul 09
When it comes to Search Engine Optimization (SEO), link-building remains as one of the most powerful tools every brand should capitalize on. However, gaining the best link-building experience is no overnight success. Tactics that deliver long-term results are always contingent on having a well-crafted, step-by-step plan that is both concrete and measurable.
(newsonjapan.com)
---