When it comes to Search Engine Optimization (SEO), link-building remains as one of the most powerful tools every brand should capitalize on. However, gaining the best link-building experience is no overnight success. Tactics that deliver long-term results are always contingent on having a well-crafted, step-by-step plan that is both concrete and measurable.
Let's find out how you can achieve the best link-building experience possible for your business with these key pointers below:
Link For The Right Purpose
Google remains steadfast in its mission to proliferate information that is useful and trustworthy to all its users. Any attempt to improve search engine rankings through spammy, low-quality content is considered a major violation of the company's content quality guidelines. Such a violation is taken very seriously by the internet giant. Tracing a clear, present, and malicious endeavor to deceive searchers are penalized accordingly.
As a business, therefore, lessen your risk of being tagged as part of a link scheme by linking for the right purpose. Yes, starting off your link-building journey with integrity pays off. Jumpstart by creating genuine, useful content that adds value to a user's web experience.
Gaining high-quality backlinks should become a natural by-product of high-quality content, and not as a result of the following link schemes:
Backlinks should be earned and not bought. Deliberately buying or selling of links that pass PageRank—Google's search algorithm responsible for ranking web pages in order of importance in SERPs—should be avoided.
Participating in a link farm or a "clique" that exists merely to exploit link exchanges between website members to optimize search engine rankings.
Obtaining backlinks from spammy sites. Take note that a good a non-spammy site is not only determined by its Domain Authority (DA) and Spam score. No matter how passable their DA and Spam scores are, if the website content is obviously rubbish, then it's best not to obtain links from these kinds of websites.
For example, in a featured travel blog, "5 Guided Tours Where You Can Experience Tokyo Like A Local", the writer rounded up different unique Japan tours that will help travelers uncover some of Tokyo's secret hideouts. In every tour cited, a corresponding link to a specific travel agency is indicated that readers can easily visit. It also specifies estimated fees per person and the tour dates available.
By linking to legitimate travel sites for the purpose of providing readers a useful how-to guide, the website can have higher chances of obtaining quality backlinks from these featured travel agencies. At the same time, their article has better chances of gaining editorial votes from their target audience. Ultimately, a well-written and relevant how-to guide like this can expect better rankings from Google.
Build An SEO-Friendly Site Architecture With Internal Links
Google's complex and ever-evolving search algorithms are built mainly with web crawlers that organize information from different websites into search indices. As a webmaster, your goal is to make it easier for these search bots to crawl through your website, read its content, and save it in a database or index. To do this, you need to have a crawlable site architecture with the use of internal links. Here are essential pointers you need to keep in mind:
Spread link equity through your website by having enough internal links between related website pages. Imagine your website as a pyramid, wherein, the top-most part represents the homepage and as you move towards the bottom, you will see the different sections and subsections with their corresponding pages.
Add contextual links to help Google better understand and navigate your website. For example, if you've written multiple article pages that point to one main topic, it would be best to link these pages with each other. For example, a website's main topic talks about "Why Coffee is Good For You?". To signal Google that this main topic should rank, you must add a link to this article in all articles related to this topic. At the same time, you must link back from this main article to the related articles as well.
Ultimately, when embedding the related articles to your website's main topic, make sure not to over-optimize your anchor text. Meaning, do not overstuff your anchor text with a keyword. Again, your main priority is to add value-rich, natural content. Be creative enough to incorporate anchor texts that are relevant and non-spammy.
Here's a general illustration of how internal linking works:
Work With A Trusted Link-Building Service Provider
Another surefire way to achieve the best link-building experience is to partner with experts in SEO. With the advent of many run-of-the-mill digital marketing agencies today, it's crucial to pick a link-building partner that guarantees transparency and legitimacy such as NO BS Marketplace.
Here are some core services that a credible link-building service provider should offer:
Global Connections To Reputable Digital Publishers
Harnessing a rich network of globally acclaimed authority sites is a serious task. However, with the help of a seasoned link-building service experts, you can get a golden ticket to their direct ties and ensure better returns for any type of SEO campaign you have in mind for your brand. You can be more confident that with the right team at your disposal, you can connect with relevant influencers and publishers who can help propel you to reach more positive traffic.
Accurate Content Matching Of Link And Anchor Text
As discussed in the earlier part of this article, incorporating contextual links into your guest posts are key to helping Google better understand and navigate your website. With the expertise and dedication of a reliable link-building service provider, you can enjoy the luxury of choosing niche sites that match your brand's vision. This is made apparent through relevant content that matches your contextual links.
Transparency And Control Of Entire Process
Ultimately, as business owners, you would want full control and access to any of your marketing initiatives. Unfortunately, transparency and control over the entire process aren't possible with all link-building platforms. Thus, it is crucial to work hand in hand with an agency that offers a concrete and measurable link-building experience for your brand.
Jul 17
Over two weeks of cloudy and rainy days in Tokyo and nearby areas has resulted in higher vegetable prices and sluggish sales of summer clothing.
(Japan Times)
Jul 17
U.S. investment firm Blackstone Group will spend over 100 billion yen ($926 million) to buy distribution centers in Japan, seeing room for growth in the country's relatively small e-commerce market, Nikkei has learned.
(Nikkei)
Jul 15
Japan's 100-yen shops are stepping up store openings as they continue to gain ground among thrifty consumers, with supermarkets and drugstores seeking them out as tenants to draw customers, shifting the dynamic in the nation's retail landscape.
(Nikkei)
Jul 13
Japanese cryptocurrency exchange operator Bitpoint has lost 3.5 billion yen ($32 million) in a hacking attack, parent company Remixpoint announced on Friday.
(Nikkei)
Jul 12
Japan's national mint has begun making the first coins featuring the new era name Reiwa.
(NHK)
Jul 12
Seoul has pointed to its interceptions of illegally exported sensitive materials to discredit Japan's claim that South Korea lacks a proper monitoring regime, prompting an immediate rebuttal from Tokyo, as bilateral relations appear to plumb another low.
(Nikkei)
Jul 10
South Korea has criticized Japan at a meeting of the World Trade Organization over Tokyo's tighter export requirements for some high-tech materials.
(NHK)
Jul 10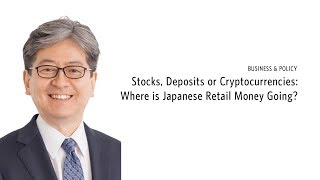 Japan's three biggest online brokerages are in a race to lower trading fees, opting to eliminate minimum charges levied on U.S. stock trades.
(Nikkei)
Jul 09
Budget restaurant chains in Japan that are struggling with sluggish sales are wondering: Where are all the "wandering salarymen"?
(Nikkei)
Jul 09
When it comes to Search Engine Optimization (SEO), link-building remains as one of the most powerful tools every brand should capitalize on. However, gaining the best link-building experience is no overnight success. Tactics that deliver long-term results are always contingent on having a well-crafted, step-by-step plan that is both concrete and measurable.
(newsonjapan.com)
---