Japan's Hayabusa2 probe made a "perfect" touchdown Thursday on a distant asteroid, collecting samples from beneath the surface in an unprecedented mission that could shed light on the origins of the solar system.
"We've collected a part of the solar system's history," project manager Yuichi Tsuda said at a jubilant press conference hours after the successful landing was confirmed.
"We have never gathered sub-surface material from a celestial body further away than the Moon," he added.
"We did it and we succeeded in a world first."
The fridge-sized probe made its second landing on the asteroid around 10:30am (0130GMT), with officials from the Japan Aerospace Exploration Agency (JAXA) breaking into applause and cheers as initial data suggested the touchdown had been a success.
Confirmation of the landing came only after Hayabusa2 lifted back up from the asteroid and resumed communications with the control room.
Research director Takashi Kubota told reporters that the touchdown operation was "more than perfect."
And Tsuda, with a grin, said he rated it "1000 points out of 100."
"The probe moved perfectly and the team's preparation work was perfect," he said.
探査機『はやぶさ2』は11日朝、小惑星『リュウグウ』への2回目の着陸に成功し、内部の石を採取するという世界初のミッションを達成した。内部の石は、太陽光や宇宙線による変質が少ないと考えられ、今回の採取によって、より生命の誕生の解明に近付くことができる可能性があるという。はやぶさ2は、年末までにリュウグウを離れ、約1年かけて採取したものを持ち帰ってくる予定となっている。
Jun 04
Two Yomiuri Giants players have tested positive for the novel coronavirus, the Central League team announced Wednesday, casting a shadow over Nippon Professional Baseball's plan to start the 2020 season on June 19.
(Japan Today)
Jun 04
Japan has reported 31 new confirmed COVID-19 cases with the total reaching 17,031, according to the latest figures from the health ministry and local authorities on Wednesday.
(china.org.cn)
Jun 04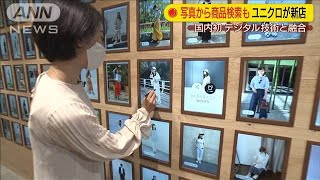 Japanese casual clothing chain Uniqlo will open a new outlet Friday in Tokyo's Harajuku neighborhood, marking a homecoming eight years in the making to the city's vibrant hub for youth fashion.
(Nikkei)
Jun 03
Japan's Prime Minister Abe Shinzo has effectively given up on plans to change the start of the nation's school year from April to September.
(NHK)
Jun 03
A hearing at a Tokyo court was suspended for hours on Tuesday after defense lawyers refused to wear face masks.
(NHK)
Jun 03
Japan approved Tuesday a PCR coronavirus test using saliva, which is much safer and easier compared with the currently dominant method, which collects mucus from the back part of the nose.
(Japan Times)
Jun 03
Experts in Japan are calling on people to use face masks cautiously in the summer when the risk of heatstroke increases.
(NHK)
Jun 02
Japan is considering easing entry bans on people from four Asia-Pacific countries where coronavirus infections are now apparently under control.
(NHK)
Jun 02
Regulations to protect workers in Japan from abusive bosses and colleagues took effect Monday to criticism that it only provides a road map to desk-bound bullies.
(Nikkei)
Jun 02
Many tourist spots across Japan reopened Monday, a week after the full lifting of a state of emergency, with precautions in place against the novel coronavirus amid growing concern over a second wave of infections.
(Kyodo)
---