Asahi Group Holdings, Japan's biggest brewer, has struck a deal to acquire leading Australian player Carlton and United Breweries.
Carlton is an affiliate of the world's largest brewer, Belgian multinational Anheuser-Busch InBev, which announced that it had agreed to divest the unit to Asahi. The deal is valued at 16 billion Australian dollars ($11.3 billion).
Carlton controls about 50% of the Australian market and counts Victoria Bitter among its well-known brands. Asahi aims to expand sales of premium beers -- a rare bright spot in a shrinking home market -- and better tap the global market.
The Japanese brewer has started production of its core product, Asahi Super Dry, in Australia, where the population is growing thanks to immigration. The figure is forecast to surge from 25 million now to around 30 million to 40 million by 2060.
The Carlton deal promises to help Asahi step up production there and secure more sales channels.
This is not Asahi's first acquisition of an InBev business as part of its overseas expansion drive. The Japanese company invested a total of $11.1 billion from 2016 to 2017 to acquire European breweries from the Belgian group, including Italy's Peroni and the Czech Republic's Pilsner Urquell.
Jan 20
The founder of retail giant Lotte Holdings has died.
(NHK)
Jan 19
Netflix, the streaming service that has shaken up Hollywood, has unleashed its brand of big-budget disruption in Japan's TV industry.
(Nikkei)
Jan 19
Toshiba Corporation says it has confirmed that there were irregularities involving fictitious transactions at a subsidiary. The manufacturer is in the process of reconstructing its business.
(NHK)
Jan 18
Japan's SoftBank Group Corp. has offered to invest between $30 billion and $40 billion in the development of the new Indonesian capital on Borneo Island, a close aide of President Joko "Jokowi" Widodo said Friday.
(Kyodo)
Jan 18
Carlos Ghosn, the former Nissan Motor chairman-turned-fugitive, strongly implied to French media that Japanese people aided his epic escape.
(Nikkei)
Jan 17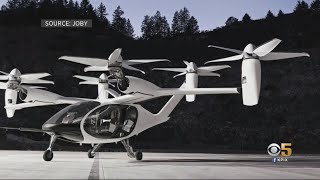 Toyota Motor Co. is investing $394 million (¥43.3 billion) in Joby Aviation, one of a handful of companies working toward the seemingly implausible goal of making electric air taxis that shuttle people over gridlocked highways and city streets.
(Japan Times)
Jan 17
On a chilly evening last month, tens of thousands of people gathered at the Saitama Super Arena near Tokyo, one of Japan's biggest live music venues. People of all ages were thrilled to witness rock legends in action: Ireland's U2.
(Nikkei)
Jan 15
The number of corporate bankruptcies in Japan increased in 2019 for the first time in 11 years, affected by a consumption tax hike, labor shortages and a series of natural disasters, a credit research agency said Tuesday.
(Japan Today)
Jan 13
Nikka Whisky Distilling's last aged products on the market will soon vanish from shelves as surging demand for Japanese whisky dries up casks across the nation.
(Nikkei)
Jan 11
A survey by a private research firm has found that a record number of Japanese companies went bankrupt last year due to a shortage of workers.
(NHK)
---