Japan's ruling coalition is set to maintain control of the Upper House following Sunday's election. But it fell short of maintaining a key threshold. The coalition and lawmakers in favor of amending the Constitution will not hold a two-thirds majority of the chamber.
Prime Minister Shinzo Abe's Liberal Democratic Party and its junior partner, Komeito, secured a total of 141 seats in the Upper Chamber.
They will not return to the Diet with their pre-election strength.
Meanwhile, the opposition camp secured a total of 104 seats.
That includes their uncontested seats. Only half of the chamber's seats were up for grabs on Sunday.
The ruling coalition, Nippon Ishin, plus other lawmakers in favor of changing the Constitution, secured a total of 160 seats.
That's short of 164 or two-thirds of the chamber.
That level of support is needed in both houses to put a Constitutional amendment proposal to a national referendum.
Still, Abe says securing a majority of the seats that were up for grabs shows the public wants political stability.
And he says it gives him a mandate to push forward with his political and diplomatic agenda.
Abe said "Many said it would be extremely difficult to gain a majority when advocating tax hikes. But we have the public's understanding. This upper house election was not about winning two-thirds of the seats, it was about maintaining stability. We achieved that goal. We will now try and gain the support of two-thirds of lawmakers on the constitutional amendment through discussions at the Commission on the Constitution. We asked voters if they want discussions or not... and they gave us a majority. So we would like to have a thorough debate."
Meanwhile, the leader of the largest opposition, the Constitutional Democratic Party, is hoping to enhance cooperation among the opposition bloc, which gained strength.
Yukio Edano said "We'd like to strengthen cooperation among opposition parties even more, so in the next election we can try to become a governing force.
A considerable amount of voters said no to tax hikes. So we'd like to have discussions in the Diet about the current economic situation. We want to talk about how to use tax revenue for social security, as well as the overall structure of the tax system."
During the election campaign, candidates discussed a number of issues, including the consumption tax hike scheduled for October, amending the Constitution and the state's pension system.
Jun 03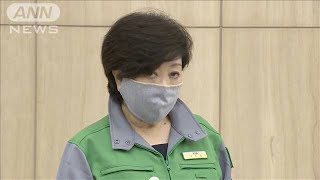 Officials in Tokyo have issued an alert after confirming the highest daily tally of coronavirus infections in weeks.
(NHK)
Jun 03
Japan's Prime Minister Abe Shinzo has effectively given up on plans to change the start of the nation's school year from April to September.
(NHK)
Jun 03
A hearing at a Tokyo court was suspended for hours on Tuesday after defense lawyers refused to wear face masks.
(NHK)
Jun 03
Japan approved Tuesday a PCR coronavirus test using saliva, which is much safer and easier compared with the currently dominant method, which collects mucus from the back part of the nose.
(Japan Times)
Jun 03
Experts in Japan are calling on people to use face masks cautiously in the summer when the risk of heatstroke increases.
(NHK)
Jun 02
Japan is considering easing entry bans on people from four Asia-Pacific countries where coronavirus infections are now apparently under control.
(NHK)
Jun 02
Regulations to protect workers in Japan from abusive bosses and colleagues took effect Monday to criticism that it only provides a road map to desk-bound bullies.
(Nikkei)
Jun 02
Many tourist spots across Japan reopened Monday, a week after the full lifting of a state of emergency, with precautions in place against the novel coronavirus amid growing concern over a second wave of infections.
(Kyodo)
Jun 02
Universal Studios Japan will reopen its doors on June 8 to annual ticket holders who live in Osaka Prefecture after being closed for around three months due to the coronavirus pandemic, the operator said Monday.
(Japan Times)
Jun 01
Japan's government is asking people to continue taking preventative measures against the coronavirus after a renewed surge in cases in the southwestern city of Kitakyushu.
(NHK)
---