Coca-Cola in October will take an alcoholic drink nationwide in Japan as the global soft drink giant attempts to diversify its way out of the mature and crowded soda pop market with an "alcopop" offering.
Coca-Cola Japan last year began test-marketing Lemon-Do, a lemon chuhai, in the southwestern region of Kyushu, considered the home of chuhai, a type of premixed cocktail with shochu liquor. In October, the Japanese unit will begin shipping the canned alcoholic beverage to supermarkets and convenience stores across the nation, becoming the U.S. beverage giant's sole unit to retail an alcoholic product.
Despite its globally strong brand, Coca-Cola is under pressure to diversify as energy drink makers and other beverage purveyors enter the soft drink market and as consumers vary their thirst-quenching preferences.
Soda pop represents about 70% of the Coca-Cola group's global beverage sales by volume.
Coca-Cola is diversifying in other markets as well. In 2019, the company bought Britain's largest chain of cafes for about $5 billion.
The Japanese unit is already more successful than Coca-Cola group companies in other markets when it comes to selling teas, coffees and other noncarbonated drinks. But Japan's beverage market is saturated, so Coca-Cola decided to diversify into the so-called "alcopop" segment. Lemon-Do went on sale in Kyushu in May 2018.
An elaborate advertising campaign has been planned that will be on a scale similar to campaigns for the company's mainstay brands, including Coca-Cola and Georgia, a coffee beverage.
Aug 23
Japan's capital is set to lay claim to the country's tallest building in 2023, when developer Mori Building aims to complete a 330-meter tower as part of a major redevelopment.
(Nikkei)
Aug 23
Japan will include sharing activities like Airbnb-style vacation rentals in gross domestic product calculations as early as fiscal 2020, Nikkei has learned, as the government seeks a better picture of the growing sector.
(Nikkei)
Aug 21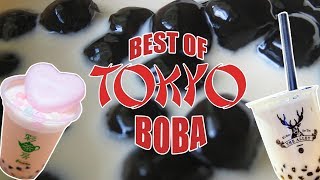 Japan's current bubble tea craze has sent tapioca imports soaring to meet the demand for the drink made with cold milk and tapioca balls.
(Asahi)
Aug 21
Japan has approved shipments of a high-tech material to South Korea for the second time since imposing export curbs last month, two sources told Reuters news agency, ahead of talks between government officials this week to resolve a bitter dispute stemming from their wartime past.
(aljazeera.com)
Aug 21
Up to 3.41 million people, accounting for about 5 percent of Japan's total labor force, are estimated to be working as freelancers, according to a recent survey conducted by the government.
(Japan Times)
Aug 18
Japan will tighten control over foreign investments in domestic companies involved in semiconductors and other high-tech industries by focusing on the purchase of shares that carry voting rights, Nikkei learned Saturday.
(Nikkei)
Aug 10
LCD maker Japan Display has escaped immediate bankruptcy by lining up 80 billion yen ($758 million) in aid from Chinese investors, but the company remains dogged by uncertainty over the long-delayed rescue.
(Nikkei)
Aug 10
Japan's economy grew at a faster-than-expected clip in the second quarter, official data showed on Friday, helped by celebrations to usher in a new imperial era.
(Japan Today)
Aug 10
Earnings season in Japan is highlighting a recent plunge in inbound spending and its impact on drugstore chains, cosmetics makers and department stores previously favored by big-spending Chinese tourists.
(Nikkei)
Aug 09
To much of the world Japan is the home of video games.
(newsonjapan.com)
---