The operator of the nuclear plant wrecked by a 2011 earthquake and tsunami said Wednesday that it will decommission four more reactors in northeastern Japan in addition to those already being scrapped.
Tokyo Electric Power Company Holdings said a final decision on dismantling the four reactors at the Fukushima Daini plant will be formally approved at a board meeting, expected later this month.
Nearby Fukushima Daiichi had meltdowns in three reactors and structural damage in a fourth during the disaster. All six reactors, including four that are currently being decommissioned, will be dismantled in a process that will take decades.
TEPCO President Tomoaki Kobayakawa told Fukushima Gov Masao Uchibori that it will take about 40 years to finish decommissioning all four reactors at Fukushima Daini. Kobayakawa told the governor that the company also plans to build a new facility at the Daini complex to move spent fuel from cooling pools to dry casks - a safer long-term storage option recommended by experts.
The plan means all 10 of TEPCO's reactors in Fukushima will be dismantled. Kobayakawa, however, said the additional decommissioning won't affect the ongoing work at Fukushima Daiichi, which is already a challenge.
The plan still needs approval by the Nuclear Regulation Authority. Its acting chairman, Satoru Tanaka, told reporters that the committee will carefully study TEPCO's Fukushima Daini decommissioning plan. "Obviously, TEPCO must carry out a plan without affecting" the ongoing cleanup work, he said.
Fukushima officials and residents have demanded the decommissioning, saying the uncertainty hampers reconstruction in the region.
Jul 09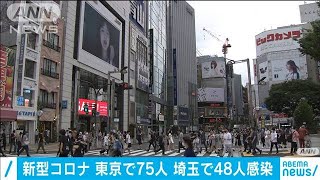 Japanese authorities reported Wednesday that 157 more people have been infected with the coronavirus.
(NHK)
Jul 09
Pounding rain that already caused deadly floods in southern Japan was moving northeast Wednesday, battering large areas of Japan's main island, swelling more rivers, triggering mudslides and destroying houses and roads. At least 58 people have died in several days of flooding.
(Japan Today)
Jul 09
Struggling businesses and other clients have left Japanese banks with record outstanding loans for a third straight month.
(NHK)
Jul 09
Carlos Ghosn, the former Nissan Motor Co chairman, wired $862,500 last year to a company managed by one of the two men who later helped him escape from Japan, U.S. prosecutors said in a Tuesday court filing.
(Japan Today)
Jul 08
In a move that will affect Japanese studying in the U.S., the government there said Monday that international students attending American universities will have to depart the country or transition to another college if their classes are moved entirely online for the fall semester amid the coronavirus pandemic.
(Japan Times)
Jul 08
Japan's labor ministry says over 32,000 workers have been discharged by their employers or faced contract nonrenewal amid the coronavirus pandemic.
(NHK)
Jul 07
Japan will relax its coronavirus-induced rules on holding big events from Friday as planned, boosting the maximum number of people allowed at an indoor venue to 5,000, a minister said Monday.
(Kyodo)
Jul 07
Infectious disease experts are feeling a sense of distrust with Prime Minister Shinzo Abe's response to the COVID-19 epidemic, amid signs that the disease is beginning to spread again.
(Japan Times)
Jul 07
The head of the Fukui Prefectural Police in central Japan received a traffic ticket for making an illegal right turn while off duty in May, the police said Monday.
(Kyodo)
Jul 06
Tokyo Governor Koike Yuriko has won a second term after Sunday's voting. Koike laid out what she wants to accomplish over the coming years. She said her most urgent priority is fighting the coronavirus.
(NHK)
---