Japanese beverage producer Suntory Holdings will spend about 6 billion yen ($56 million) to expand a domestic whisky-aging facility, the group's latest effort to keep up with rising international demand for the spirit.
A storehouse will be added to the Omi Aging Cellar in Shiga Prefecture that will be able to hold approximately 40,000 barrels. Construction will start in November and the facility will be operational in May 2021. When the project is completed, Suntory will have the capacity to store roughly 1.58 million barrels of whisky at three aging locations.
Shipments of Japanese whisky have jumped 150% in the decade since 2008, when demand for whisky highballs took off in the domestic market. Since 2012, shipments have climbed every year.
Suntory has worked steadily to boost production in an effort to offset perceived shortages. In 2013, the company installed four additional distillation units at the Yamazaki Distillery near Osaka, and four more the following year at the Hakushu Distillery in Yamanashi Prefecture. The Chita Distillery in Aichi Prefecture also received new equipment.
Because it takes years to age unblended whisky, Suntory is constructing a number of storage facilities. The new storehouse at Omi will be the third one constructed at the site in recent years.
Dec 06
In a country where customer service is a point of pride, Amazon Japan is challenging the status quo by daring to leave packages at the door.
(Nikkei)
Dec 06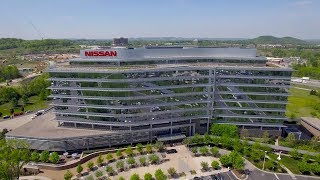 Nissan Motor Co. is making its U.S. factory and office employees take two days off without pay amid slumping sales.
(Japan Times)
Dec 06
Dentsu Inc said Thursday it has again received a warning from labor authorities over its illegal overtime practices.
(Japan Today)
Dec 03
Kyoto is one of Japan's best-known tourist destinations and offers a number of choices for luxury accommodations.
(Nikkei)
Nov 29
Japanese electronics manufacturer Panasonic Corp is abandoning the semiconductor business with the sale of its last business in that sector to a Taiwanese company.
(Japan Today)
Nov 29
Real estate experts say that the three most important things are location, location, and location, and that holds true for advertising too.
(soranews24.com)
Nov 28
Executives at firms around the world increasingly see Japan as a lucrative place to do business. Investment in the country in 2018 has set a new record for a fifth year.
(NHK)
Nov 27
China, South Korea and Japan will hold a new round of negotiations on the trilateral free trade agreement (FTA) this week in Seoul, the South Korean Ministry of Trade, Industry and Energy said Tuesday.
(Xinhua)
Nov 27
Top Japanese mobile carrier NTT Docomo will offer customers a free year of Amazon Prime as telecom and tech companies form alliances ahead of next spring's rollout of ultrafast 5G wireless service.
(Nikkei)
Nov 27
Japanese materials maker Showa Denko has moved to spend roughly 900 billion yen ($8.26 billion), or double its market value, to purchase domestic rival Hitachi Chemical, demonstrating its resolve to remain relevant in today's global industry.
(Nikkei)
---