Japan's economy grew at a faster-than-expected clip in the second quarter, official data showed on Friday, helped by celebrations to usher in a new imperial era.
Gross domestic product (GDP) in the world's third-biggest economy grew 0.4 percent from the previous quarter, the Cabinet Office said, beating analysts' median forecast of 0.1 percent.
The third straight period of expansion will also bolster Prime Minister Shinzo Abe's determination to push through a controversial sales tax hike in October despite warnings it could weigh on growth.
Shoppers are rushing to make purchases before the rate rises from eight percent to 10 percent on October 1 and this boost for consumption also helped push GDP higher, economists said.
An unprecedented 10-day holiday for the enthronement of Emperor Naruhito, which kicked off a new imperial era in Japan, also pepped up the figures, according to analysts.
However, trade frictions between the U.S. and China weighed on exports and corporate spending in some sectors such as machinery, said Yuichiro Nagai, senior economist at Mizuho Securities.
"But investments in software, research and development, and construction were good," he told AFP.
Nagai said a rush by consumers to buy before the sales tax hike will likely become even more pronounced in the July-September quarter, helping Japan log another quarter of growth.
And while the economy would likely contract in October-December due to the higher tax, it should rebound next year and avoid slipping into a recession, Nagai said.
Dec 06
In a country where customer service is a point of pride, Amazon Japan is challenging the status quo by daring to leave packages at the door.
(Nikkei)
Dec 06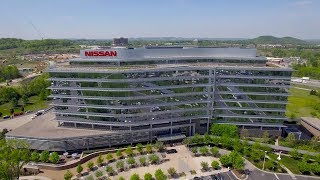 Nissan Motor Co. is making its U.S. factory and office employees take two days off without pay amid slumping sales.
(Japan Times)
Dec 06
Dentsu Inc said Thursday it has again received a warning from labor authorities over its illegal overtime practices.
(Japan Today)
Dec 03
Kyoto is one of Japan's best-known tourist destinations and offers a number of choices for luxury accommodations.
(Nikkei)
Nov 29
Japanese electronics manufacturer Panasonic Corp is abandoning the semiconductor business with the sale of its last business in that sector to a Taiwanese company.
(Japan Today)
Nov 29
Real estate experts say that the three most important things are location, location, and location, and that holds true for advertising too.
(soranews24.com)
Nov 28
Executives at firms around the world increasingly see Japan as a lucrative place to do business. Investment in the country in 2018 has set a new record for a fifth year.
(NHK)
Nov 27
China, South Korea and Japan will hold a new round of negotiations on the trilateral free trade agreement (FTA) this week in Seoul, the South Korean Ministry of Trade, Industry and Energy said Tuesday.
(Xinhua)
Nov 27
Top Japanese mobile carrier NTT Docomo will offer customers a free year of Amazon Prime as telecom and tech companies form alliances ahead of next spring's rollout of ultrafast 5G wireless service.
(Nikkei)
Nov 27
Japanese materials maker Showa Denko has moved to spend roughly 900 billion yen ($8.26 billion), or double its market value, to purchase domestic rival Hitachi Chemical, demonstrating its resolve to remain relevant in today's global industry.
(Nikkei)
---