Cutting interest rates "further into the negative zone is always an option" for the Bank of Japan, Gov. Haruhiko Kuroda told Nikkei, as the central bank grows increasingly concerned about mounting downside risks to the global economy from the U.S.-China trade war. He said rate cuts are one of the four options BOJ has presented before.
In its statement after July's policy board meeting, the BOJ had signaled a willingness to consider preemptive easing if necessary. "The Bank will not hesitate to take additional easing measures if there is a greater possibility that the momentum toward achieving the price stability target will be lost," the statement said. Kuroda suggested in an interview Thursday that circumstances have not worsened enough to merit such steps at this point. He maintained a bullish stance on Japan's economy, asserting that "we're maintaining momentum toward the price stability target" of 2% inflation and that "domestic demand -- consumer spending and capital investment -- are relatively firm."
But he stressed that "caution is needed" in light of unpredictable conditions overseas, particularly with regard to the trade war.
While saying he considers it unlikely that the U.S. will enter a serious recession, Kuroda noted a slowdown in the global economy, centered on Europe and China.
"I can't rule out the possibility that it will worsen further," he said.
The U.S. and the European Union are starting to change course on monetary policy after moves toward tightening. The Federal Reserve cut interest rates for the first time in more than a decade in July, and the European Central Bank is widely expected to take steps in the same direction at this month's meeting.
The BOJ, meanwhile, implemented a massive easing program more than six years ago under Kuroda and has kept policy loose since. The bank has laid out four policy options it can take in the event of a turn for the worse: cutting the short-term policy rate, lowering its target for long-term rates, stepping up asset purchases and accelerating expansion of the monetary base.
Jan 18
Japan's SoftBank Group Corp. has offered to invest between $30 billion and $40 billion in the development of the new Indonesian capital on Borneo Island, a close aide of President Joko "Jokowi" Widodo said Friday.
(Kyodo)
Jan 18
Carlos Ghosn, the former Nissan Motor chairman-turned-fugitive, strongly implied to French media that Japanese people aided his epic escape.
(Nikkei)
Jan 17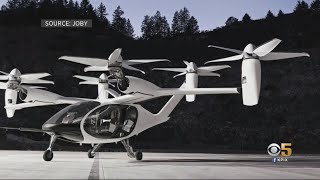 Toyota Motor Co. is investing $394 million (¥43.3 billion) in Joby Aviation, one of a handful of companies working toward the seemingly implausible goal of making electric air taxis that shuttle people over gridlocked highways and city streets.
(Japan Times)
Jan 17
On a chilly evening last month, tens of thousands of people gathered at the Saitama Super Arena near Tokyo, one of Japan's biggest live music venues. People of all ages were thrilled to witness rock legends in action: Ireland's U2.
(Nikkei)
Jan 15
The number of corporate bankruptcies in Japan increased in 2019 for the first time in 11 years, affected by a consumption tax hike, labor shortages and a series of natural disasters, a credit research agency said Tuesday.
(Japan Today)
Jan 13
Nikka Whisky Distilling's last aged products on the market will soon vanish from shelves as surging demand for Japanese whisky dries up casks across the nation.
(Nikkei)
Jan 11
A survey by a private research firm has found that a record number of Japanese companies went bankrupt last year due to a shortage of workers.
(NHK)
Jan 11
Japan's SoftBank Group Corp. plans to invest in the development of the new Indonesian capital on Borneo Island, the tech giant's founder and Chief Executive Officer Masayoshi Son said Friday.
(Kyodo)
Jan 09
Toyota Motor seeks to sell 500,000 electric vehicles worldwide in 2025, Nikkei has learned, a volume that puts it far behind leading global rival Volkswagen but would satisfy environmental rules in China and Europe.
(Nikkei)
Jan 06
A bluefin tuna fetched 193.2 million yen on Sunday at the New Year's auction at Tokyo's Toyosu fish market, the second-highest price on record.
(Japan Today)
---