Japan's corporate culture traditionally demands long hours, commitment to the company, and frequent drinking sessions. Peer-pressure is still there, but a younger generation of workers is beginning to abstain.
As Issei Izawa finishes his degree at a Japanese university, he has a few concerns about where he will work after graduation.
What career opportunities can a potential employer provide? How much will he be paid, and how many hours will he be expected to work in a country where time spent in the office remains a critical yardstick of achievement?
But Izawa is also worried about how much he is going to be expected to drink.
"I've never been a big drinker, but I have older friends and I've heard stories from them about being forced to go drinking with the boss every night after work," said 20-year-old Izawa, who is from Yokohama. "It's part of being at a Japanese company, I know, but I play sports and I don't want to give that up or drop in performance just to go drinking."
"If I do come under pressure to drink, I'm not sure what I'm going to do," he said.
Drinking has long been a major part of Japanese culture. Chinese envoys as far back as the third century reported that the inhabitants of the Japanese archipelago were "much given to strong drink."
Alcohol still plays an important part in everyday life. Formal wedding rites in temples involve a traditional shot of sake. In the 19th century, Japanese companies embraced Western beer brewing technology. Now, beer, wines and spirits are available 24 hours a day in Japan's network of convenience stores.
Dec 06
In a country where customer service is a point of pride, Amazon Japan is challenging the status quo by daring to leave packages at the door.
(Nikkei)
Dec 06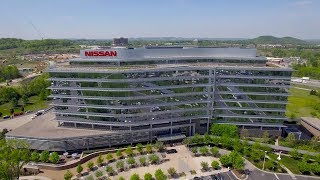 Nissan Motor Co. is making its U.S. factory and office employees take two days off without pay amid slumping sales.
(Japan Times)
Dec 06
Dentsu Inc said Thursday it has again received a warning from labor authorities over its illegal overtime practices.
(Japan Today)
Dec 03
Kyoto is one of Japan's best-known tourist destinations and offers a number of choices for luxury accommodations.
(Nikkei)
Nov 29
Japanese electronics manufacturer Panasonic Corp is abandoning the semiconductor business with the sale of its last business in that sector to a Taiwanese company.
(Japan Today)
Nov 29
Real estate experts say that the three most important things are location, location, and location, and that holds true for advertising too.
(soranews24.com)
Nov 28
Executives at firms around the world increasingly see Japan as a lucrative place to do business. Investment in the country in 2018 has set a new record for a fifth year.
(NHK)
Nov 27
China, South Korea and Japan will hold a new round of negotiations on the trilateral free trade agreement (FTA) this week in Seoul, the South Korean Ministry of Trade, Industry and Energy said Tuesday.
(Xinhua)
Nov 27
Top Japanese mobile carrier NTT Docomo will offer customers a free year of Amazon Prime as telecom and tech companies form alliances ahead of next spring's rollout of ultrafast 5G wireless service.
(Nikkei)
Nov 27
Japanese materials maker Showa Denko has moved to spend roughly 900 billion yen ($8.26 billion), or double its market value, to purchase domestic rival Hitachi Chemical, demonstrating its resolve to remain relevant in today's global industry.
(Nikkei)
---