Record-breaking rainfall, strong winds and severe flooding befell areas from central to northern Japan on Saturday as one of the strongest typhoons to hit the country in years moved over Honshu.
Typhoon Hagibis was lashing wide areas of the nation and landfall was expected later Saturday. Hundreds of thousands of people were advised to evacuate.
Officials in Tokyo and surrounding areas, including Tokyo's Edogawa Ward, the city of Kawasaki and many other municipalities in Kanagawa Prefecture, warned of flood risks as rivers rose and advised evacuation.
A level 5 special warning for heavy rain, the highest issued by the Meteorological Agency, was issued at 3:30 p.m. on Saturday urging residents in Tokyo, Shizuoka, Kanagawa, Saitama, Gunma, Yamanashi and Nagano prefectures to evacuate to a secure building or move to the second floor.
The Kanagawa Prefectural Government announced that it may have to release water from Shiroyama Dam in Sagamihara later in the day as an emergency measure to lower the water level.
That move would push up the water levels in the Sagamihara River and some rivers connected to it, significantly increasing flood risks in some areas in Sagamihara, Hiratsuka, Chigasaki, Atsugi, Ebina, Zama, Samukawa and Aikawa in the prefecture, officials said.
Amid concerns about landslides, flooding and record-breaking rainfall, more than 188,000 residents in Hachioji—a city in the western part of the greater Tokyo metropolitan area—and 432,000 in Edogawa Ward were issued an evacuation advisory, which is the last warning issued before a noncompulsory evacuation instruction is given.
In the city of Ichihara in Chiba Prefecture — which was still recovering after it took the brunt of Typhoon Faxai last month — a man was killed at around 9:30 a.m. on Saturday when his vehicle flipped over, while four others—including two children — were injured by a tornado in a nearby area. Some 9,200 households in and around Chiba Prefecture lost power at 9:30 a.m. Saturday morning along with about 200 households across Tokyo, and Ibaraki and Shizuoka prefectures.
Hagibis, which on Saturday evening was considered equivalent to a Category 4 hurricane on the five step Saffir-Simpson scale used in the United States, drew comparisons to a deadly 1958 typhoon in Shizuoka Prefecture and the Kanto region that triggered a series of landslides and flooded the Kano River, leaving 888 people dead 381 missing.
Hagibis was predicted to attain average windspeeds of 162 kilometers per hour and drop 500 millimeters of rainfall in the Kanto-Koshin region.
Jul 15
Japan is planning to start letting foreign residents who left the country before April 3 back in, starting in August.
(Nikkei)
Jul 15
People in Tokyo are watching with wary eyes as the latest daily case numbers hover in the mid-100s after topping 200 four days in a row through Sunday.
(NHK)
Jul 15
The organizer of a stage production in Tokyo says 37 people, including actors and members of the audience, have been confirmed to be infected with the coronavirus.
(NHK)
Jul 15
About a third of medical institutions are cutting summer bonuses to staff, a trade union said Monday, as many hospitals and clinics face a cash crunch, having had to delay routine treatments to make room for coronavirus patients.
(Japan Times)
Jul 15
Torrential rain has devastated parts of Japan. In the western region of Chugoku, thousands of people have been ordered to evacuate after a major river burst its banks. Officials are having a tough time helping the survivors while maintaining anti-COVID measures.
(NHK)
Jul 15
A panel under the justice minister proposed Tuesday establishing criminal penalties for foreign nationals who do not comply with deportation orders as Japan seeks to curb long-term detention of foreigners at immigration facilities.
(Japan Times)
Jul 15
Researchers say they have discovered how earwigs, a type of small insect, are able to fold their wings into a compact size. They say the findings can be applied widely, from space development to everyday goods.
(NHK)
Jul 15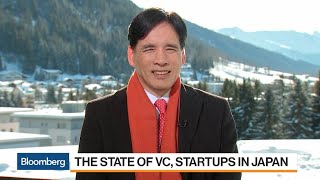 The Japanese government has chosen four urban areas as "global startup cities" in a program in which it aims to create its version of the US Silicon Valley.
(NHK)
Jul 15
Japan's government is considering whether to request business closures for nightlife establishments that fail to follow its guidelines to prevent the spread of the coronavirus.
(NHK)
Jul 15
The operator of Narita International Airport said Tuesday that it will reopen one of its two runways that has been closed since April due to the novel coronavirus pandemic.
(Japan Times)
---