Record-breaking rainfall, strong winds and severe flooding befell areas from central to northern Japan on Saturday as one of the strongest typhoons to hit the country in years moved over Honshu.
Typhoon Hagibis was lashing wide areas of the nation and landfall was expected later Saturday. Hundreds of thousands of people were advised to evacuate.
Officials in Tokyo and surrounding areas, including Tokyo's Edogawa Ward, the city of Kawasaki and many other municipalities in Kanagawa Prefecture, warned of flood risks as rivers rose and advised evacuation.
A level 5 special warning for heavy rain, the highest issued by the Meteorological Agency, was issued at 3:30 p.m. on Saturday urging residents in Tokyo, Shizuoka, Kanagawa, Saitama, Gunma, Yamanashi and Nagano prefectures to evacuate to a secure building or move to the second floor.
The Kanagawa Prefectural Government announced that it may have to release water from Shiroyama Dam in Sagamihara later in the day as an emergency measure to lower the water level.
That move would push up the water levels in the Sagamihara River and some rivers connected to it, significantly increasing flood risks in some areas in Sagamihara, Hiratsuka, Chigasaki, Atsugi, Ebina, Zama, Samukawa and Aikawa in the prefecture, officials said.
Amid concerns about landslides, flooding and record-breaking rainfall, more than 188,000 residents in Hachioji—a city in the western part of the greater Tokyo metropolitan area—and 432,000 in Edogawa Ward were issued an evacuation advisory, which is the last warning issued before a noncompulsory evacuation instruction is given.
In the city of Ichihara in Chiba Prefecture — which was still recovering after it took the brunt of Typhoon Faxai last month — a man was killed at around 9:30 a.m. on Saturday when his vehicle flipped over, while four others—including two children — were injured by a tornado in a nearby area. Some 9,200 households in and around Chiba Prefecture lost power at 9:30 a.m. Saturday morning along with about 200 households across Tokyo, and Ibaraki and Shizuoka prefectures.
Hagibis, which on Saturday evening was considered equivalent to a Category 4 hurricane on the five step Saffir-Simpson scale used in the United States, drew comparisons to a deadly 1958 typhoon in Shizuoka Prefecture and the Kanto region that triggered a series of landslides and flooded the Kano River, leaving 888 people dead 381 missing.
Hagibis was predicted to attain average windspeeds of 162 kilometers per hour and drop 500 millimeters of rainfall in the Kanto-Koshin region.
Dec 06
The Japanese government approved 13.2 trillion yen ($121 billion) worth of public stimulus spending on Thursday, with the economy due for a total infusion of 26 trillion yen if private-sector and other outlays are factored in.
(Nikkei)
Dec 06
In a country where customer service is a point of pride, Amazon Japan is challenging the status quo by daring to leave packages at the door.
(Nikkei)
Dec 06
The Niigata District Court on Wednesday sentenced a 25-year-old man to life in prison for the sexual assault and murder of a 7-year-old schoolgirl last year.
(Japan Times)
Dec 06
Police in Saitama City have arrested a 51-year-old Iranian man on suspicion of killing his 50-year-old Iranian ex-wife in a park.
(Japan Today)
Dec 06
Tokyo 2020 organizers said on Thursday two more Olympic events, the triathlon and equestrian cross-country, have been rescheduled to earlier start times to combat the expected sweltering summer heat.
(Japan Today)
Dec 06
A senior member of a splinter group from Japan's largest crime syndicate has been arrested for allegedly shooting a member of the parent group in Kobe in August amid a gang feud, police said.
(Japan Today)
Dec 06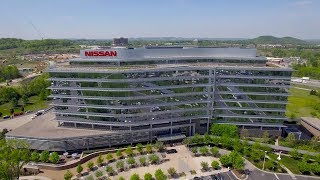 Nissan Motor Co. is making its U.S. factory and office employees take two days off without pay amid slumping sales.
(Japan Times)
Dec 06
As fireworks light up the winter night, scores of men, women and teenagers crying "washoi, washoi" haul the last of six towering, lantern-covered floats up a small hill and into the town center, the culminating moment of a Shinto festival that has evolved from a harvest thanksgiving into a once-a-year meeting between two local gods.
(Japan Today)
Dec 06
Afghan police say gunmen who killed a prominent Japanese doctor on Wednesday may have had a strong intent to kill, as they fired automatic rifles several times at him.
(NHK)
Dec 06
Dentsu Inc said Thursday it has again received a warning from labor authorities over its illegal overtime practices.
(Japan Today)
---