All Nippon Airways has canceled all 406 domestic flights to and from Tokyo's Haneda Airport and Narita Airport on Saturday, due to approaching Typhoon Hagibis.
ANA says it may also cancel some domestic flights using Chubu International Airport in Aichi Prefecture and some other airports in Osaka Prefecture.
Japan Airlines has already cancelled about 350 fights, almost all of its domestic flights, to and from Haneda and Narita airports on Saturday.
Other airlines operating in Japan say they may not operate some flights on Saturday and Sunday.
They are urging passengers to check the latest information on their websites or social media.
全日空は、台風19号の影響で12日に羽田空港と成田空港を発着する国内線のすべての便を欠航にすると発表しました。欠航になる便の数は約370便に上るとみられています。また、JR東海は12日の昼前から東海道新幹線の本数を減らしたり、運休したりすると発表しました。このほか、各社とも運休の可能性をホームページなどですでに公表しています。
Jun 04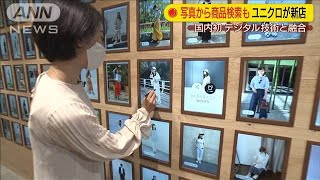 Japanese casual clothing chain Uniqlo will open a new outlet Friday in Tokyo's Harajuku neighborhood, marking a homecoming eight years in the making to the city's vibrant hub for youth fashion.
(Nikkei)
Jun 03
Police in Japan say they've made the first arrest for the violation of a ban on reselling masks, which was introduced to stop them from being resold at inflated prices amid the coronavirus outbreak.
(NHK)
Jun 03
A hearing at a Tokyo court was suspended for hours on Tuesday after defense lawyers refused to wear face masks.
(NHK)
Jun 02
Japan is considering easing entry bans on people from four Asia-Pacific countries where coronavirus infections are now apparently under control.
(NHK)
Jun 02
Universal Studios Japan will reopen its doors on June 8 to annual ticket holders who live in Osaka Prefecture after being closed for around three months due to the coronavirus pandemic, the operator said Monday.
(Japan Times)
May 29
NHK has learned that Tokyo Tower will reopen from Thursday, although most visitors will have to take the stairs instead of elevators to access the observation deck.
(NHK)
May 28
Japan's Diet has enacted legislation to tighten regulations on IT giants by requiring them to ensure transparency of their online business transactions with their business partners.
(NHK)
May 27
Japan is slowly bringing its economy back on line as a state of emergency was fully lifted after almost two months. While many in Tokyo seemed eager to reclaim a sense of normalcy, steps to keep the coronavirus at bay mean it's far from business as usual.
(NHK)
May 27
The lifting of the state of emergency in Tokyo saw many people resuming their daily commutes by train on Tuesday. With stations bustling, the city seemed almost normal.
(Nikkei)
May 27
Amusement park association wants quiet thrill rides, no hugs as part of post-coronavirus closure reopenings.
(soranews24.com)
---