The Japanese government says Typhoon Hagibis' damage to farming, forestry and fisheries has reached 57 billion yen, or about 527 million dollars.
Officials at the Ministry of Agriculture, Forestry and Fisheries say the total covers damage reported as of noon on Saturday in 35 prefectures.
Damage to agricultural facilities, such as warehouses and drains, amounted to about 224 million dollars. The figure for rice, apples, and other farm produce was around 57 million dollars.
Landslides that destroyed forest roads caused about 95 million dollars' worth of damage.
But the figure is not known for several prefectures where the typhoon caused flooding of rivers.
The ministry says the typhoon damaged apple orchards and rice paddies in Nagano that were flooded when the Chikuma River overflowed its banks.
Rice fields near the Naka River in Ibaraki Prefecture are reported to have sustained substantial damage.
Rice farmers around the Abukuma River in Fukushima Prefecture had harvested only about half of their crop before Hagibis caused the river to flow over its embankments.
The total damage is expected to rise.
Feb 27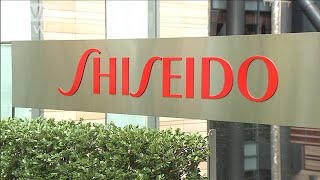 More and more Japanese companies are responding to the virus by having their staff work from home.
(NHK)
Feb 26
Black swans and domestic miscalculations push Abenomics to the brink
(Nikkei)
Feb 25
Continued uncertainty surrounding details of a new law on foreign investment is likely to dent appetite toward Japan, experts warned.
(Nikkei)
Feb 25
Toyota Motor restarted its fourth and final Chinese assembly plant following a nearly monthlong shutdown sparked by the deadly coronavirus outbreak.
(Nikkei)
Feb 23
The novel coronavirus outbreak has forced as much as 56 Japanese companies to disclose that they will downgrade earnings forecasts or expect a significant slow down of sales, according to credit research specialist Tokyo Shoko Research.
(Nikkei)
Feb 21
Foreign investors purchasing a 1% or more stake in a Japanese company will be subject to prescreening if the target company is included in 12 specified sectors deemed critical to national security, such as arms, aircraft and space-related industries, Nikkei has learned.
(Nikkei)
Feb 21
Twenty-three providers of cashless payment services have registered to participate in a government-led reward-point program for holders of My Number social security and tax identification cards, the internal affairs ministry said Wednesday.
(Japan Times)
Feb 20
Multinational companies are avoiding travel to and from Japan over fears the country could be the next hot spot in the coronavirus outbreak.
(Nikkei)
Feb 20
The spread of the new coronavirus has prompted some Japanese companies to alter their work schedules, or even tell staff to stay home.
(NHK)
Feb 19
Nissan Motor held an extraordinary shareholders meeting on Tuesday, as it struggles to rebuild itself under new leadership. 666 people gathered in Yokohama. They approved a new board of directors led by current President and CEO Makoto Uchida.
(NHK)
---