The crowded skyline of one of Tokyo's most famous neighborhoods has a new addition. The Shibuya Scramble Square building is the area's tallest skyscraper and is set to offer visitors hundreds of new shopping and dining options.
The 230-meter structure, which spans 47 stories, will open Friday next week. Sixteen floors will be devoted to commercial space, housing about 200 stores.
The rest of the building will mostly be office space, largely rented out to tech companies.
Visitors can head up to an open-air observation deck to enjoy a view of the iconic Shibuya scramble crossing.
The building also includes a number of warehouses stocked with food and water for earthquakes. There are enough supplies to last 2,000 people three days.
大規模な再開発が進む東京・渋谷に、最も高いビルが誕生する。地上47階、230メートルの高さにある屋上展望空間からは、真下にあるスクランブル交差点を眺めることができる。開業は11月1日で、オフィスや商業施設が入る。
Jun 04
Two Yomiuri Giants players have tested positive for the novel coronavirus, the Central League team announced Wednesday, casting a shadow over Nippon Professional Baseball's plan to start the 2020 season on June 19.
(Japan Today)
Jun 04
Japan has reported 31 new confirmed COVID-19 cases with the total reaching 17,031, according to the latest figures from the health ministry and local authorities on Wednesday.
(china.org.cn)
Jun 04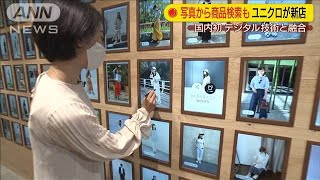 Japanese casual clothing chain Uniqlo will open a new outlet Friday in Tokyo's Harajuku neighborhood, marking a homecoming eight years in the making to the city's vibrant hub for youth fashion.
(Nikkei)
Jun 03
Japan's Prime Minister Abe Shinzo has effectively given up on plans to change the start of the nation's school year from April to September.
(NHK)
Jun 03
A hearing at a Tokyo court was suspended for hours on Tuesday after defense lawyers refused to wear face masks.
(NHK)
Jun 03
Japan approved Tuesday a PCR coronavirus test using saliva, which is much safer and easier compared with the currently dominant method, which collects mucus from the back part of the nose.
(Japan Times)
Jun 03
Experts in Japan are calling on people to use face masks cautiously in the summer when the risk of heatstroke increases.
(NHK)
Jun 02
Japan is considering easing entry bans on people from four Asia-Pacific countries where coronavirus infections are now apparently under control.
(NHK)
Jun 02
Regulations to protect workers in Japan from abusive bosses and colleagues took effect Monday to criticism that it only provides a road map to desk-bound bullies.
(Nikkei)
Jun 02
Many tourist spots across Japan reopened Monday, a week after the full lifting of a state of emergency, with precautions in place against the novel coronavirus amid growing concern over a second wave of infections.
(Kyodo)
---