Japan's government plans to require all retailers in the country to charge customers for plastic bags starting on July 1 next year. Environmentally-friendly bags will be exempt.
The plan was presented at a study meeting organized by the environment and industry ministries on Friday.
Many retailers now offer shoppers plastic bags free of charge for their purchases.
Under the plan, bags that are at least 25 percent biomass plastic, which is derived from plants, will be exempt from charges. Bags made of plastic that dissolves into water and carbon dioxide in the sea, as well as reusable bags with a minimum thickness of 0.05 millimeters, will also be excluded.
Small, thin bags used to carry fish and meat will also be excluded for hygiene reasons.
Convenience stores and other businesses have been requesting that plastic bags to take out heated meals and soup remain free of charge, but the request has been rejected.
The new rule would start on July 1 next year, three months later than originally planned by the government, after several industry groups asked for more time to prepare.
The government plans to amend related regulations this December after listening to public opinion.
プラスチックごみ削減に向けたレジ袋の有料化について、政府は来年7月から義務付ける方針を示しました。  レジ袋の有料化については、早ければ来年4月から実施する方向で検討が進められてきました。しかし、消費者への周知やレジ袋の在庫などの問題があるとして、スーパーやコンビニエンスストアなど複数の業界団体や専門家が開始時期を遅らせるよう提言していました。これを受けて、政府は東京オリンピックが始まる前の来年7月から実施する方針を示しました。今後、広く意見を募って有料化の対象となる袋の種類など年内に詳細を決定する方針です。
Jun 04
Two Yomiuri Giants players have tested positive for the novel coronavirus, the Central League team announced Wednesday, casting a shadow over Nippon Professional Baseball's plan to start the 2020 season on June 19.
(Japan Today)
Jun 04
Japan has reported 31 new confirmed COVID-19 cases with the total reaching 17,031, according to the latest figures from the health ministry and local authorities on Wednesday.
(china.org.cn)
Jun 04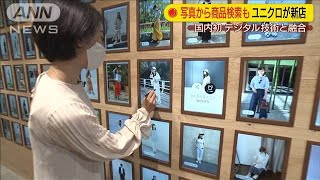 Japanese casual clothing chain Uniqlo will open a new outlet Friday in Tokyo's Harajuku neighborhood, marking a homecoming eight years in the making to the city's vibrant hub for youth fashion.
(Nikkei)
Jun 03
Japan's Prime Minister Abe Shinzo has effectively given up on plans to change the start of the nation's school year from April to September.
(NHK)
Jun 03
A hearing at a Tokyo court was suspended for hours on Tuesday after defense lawyers refused to wear face masks.
(NHK)
Jun 03
Japan approved Tuesday a PCR coronavirus test using saliva, which is much safer and easier compared with the currently dominant method, which collects mucus from the back part of the nose.
(Japan Times)
Jun 03
Experts in Japan are calling on people to use face masks cautiously in the summer when the risk of heatstroke increases.
(NHK)
Jun 02
Japan is considering easing entry bans on people from four Asia-Pacific countries where coronavirus infections are now apparently under control.
(NHK)
Jun 02
Regulations to protect workers in Japan from abusive bosses and colleagues took effect Monday to criticism that it only provides a road map to desk-bound bullies.
(Nikkei)
Jun 02
Many tourist spots across Japan reopened Monday, a week after the full lifting of a state of emergency, with precautions in place against the novel coronavirus amid growing concern over a second wave of infections.
(Kyodo)
---