Tourist boats operating in Tokyo Bay, including traditional roofed boats serving food and drinks, are worried that their business will be hurt when next summer's Olympics and Paralympics water games prevent them from operating on popular routes during the high season.
Measures to ensure security and water quality will limit their movements in the traditionally popular viewing spots off the Odaiba waterfront district, and boats will be forced to take new routes.
Between June 21 and Sept 20, Olympics organizers will bar boats from the area where they will place underwater filter screens which they say are crucial to preserve water quality and protect athletes from E.coli.
Traditional yakatabune boat companies make 60 to 70 percent of their annual profits between July and September. During that period, 70 to 80 such boats typically congregate in the area every night for cruises that show the Tokyo skyline and offer traditional cuisine.
"It is possible to remove the Odaiba course from our cruise options, but the effect will not be negligible," said Tsutomu Sato, the chairman of Tokyo Yakatabune Association, representing 35 yakatabune companies in the Tokyo area.
With fewer cruise options, yakatabune boats will be forced to squeeze through the same waterways as other tourist boats such as the Sumida River which runs through central Tokyo, increasing the risk of collisions.
Companies say they will also have to shoulder the cost of revising their website contents to reflect the changes in cruise options.
Feb 27
The Japanese government is stepping up its protective measures, with a proposed pause on large public gatherings.
(NHK)
Feb 27
The organizing committee of the Tokyo Olympic and Paralympic Games has stressed it has not started discussions on whether to suspend or postpone the Games due to the ongoing new coronavirus outbreak.
(NHK)
Feb 27
Suggestions by a senior International Olympics Committee member that the Tokyo Games could be canceled if the coronavirus outbreak is not contained by May drew a swift reaction from Japanese officials, while sponsoring companies are anxiously awaiting the fate of the world's biggest sporting event.
(Nikkei)
Feb 27
A court in Japan on Wednesday ruled for the first time that special trials for segregated leprosy patients set up outside of standard courtrooms in the past were unconstitutional.
(Japan Times)
Feb 27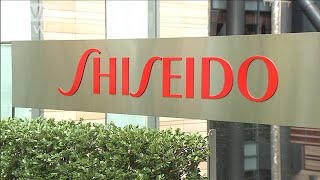 More and more Japanese companies are responding to the virus by having their staff work from home.
(NHK)
Feb 27
A health ministry panel approved Wednesday the production and sale of a gene therapy for treating spinal muscular atrophy, a rare incurable disease that destroys muscle function through a decrease in motor neuron cells.
(Japan Times)
Feb 26
National and other public universities in Japan have begun staging their entrance exams, with precautions taken against the new coronavirus.
(NHK)
Feb 26
Japan's government has decided on a basic policy for measures to protect against a domestic outbreak of the new coronavirus. It includes asking people with minor symptoms to recuperate at home, in order to secure adequate care at medical facilities for those who are seriously ill.
(NHK)
Feb 26
Chitetsu Watanabe, a 112-year-old who was recognized by Guinness World Records earlier this month as the world's oldest living man, died Sunday at the nursing home where he resided, his family said.
(Japan Times)
Feb 26
Black swans and domestic miscalculations push Abenomics to the brink
(Nikkei)
---