The Nara Hotel offers royal-class hospitality, but right now you won't have to pay a king's ransom to experience it.
As you can probably imagine, when Japan's royal family travels, it travels in style, and for generations, those stylish travels have gone through the Nara Hotel. In addition to Japan's currently reigning monarch, Naruhito, the Nara Hotel welcomed the previous three emperors, as well as kings, queens, princes, princesses, presidents and prime ministers of Belgium, Canada, Denmark, India, the Netherlands, Spain, the U.S., and numerous other nations.
So as you can also probably imagine, the Nara Hotel (which is, of course, located in the city of Nara, Japan's pre-Kyoto capital) isn't exactly what you'd call budget accommodation. Maintaining the mix of classic Japanese and Western aesthetics that it's had since opening over a century ago, while adding modern luxury and comfort, means the Nara Hotel commands high prices, and you can usually expect to spend at least 30,000 yen (US$280) a night if you want to experience its royal-level service and amenities.
However, thanks to an amazing deal going on right now you can stay in the Nara Hotel for a fraction of its regular rate.The Nara Hotel opened in the 42nd year of the Meiji era. That converts to 1909 in the Western calendar, so right now it's currently celebrating its 110th anniversary, and doing so by lowering its starting room rate on select nights to just 11,000 yen (US$102), and that includes all taxes and service charges.
Jul 10
The number of new daily coronavirus infections in Tokyo hit a single-day record of 224 on Thursday, the metropolitan government said.
(Japan Today)
Jul 10
Officials of Tokyo's Shinjuku Ward say they will offer 100,000 yen, or about 930 dollars, to residents infected with the coronavirus.
(NHK)
Jul 10
A 24-year-old woman in custody after she caused the death of her 3-year-old daughter by leaving her alone at their residence for more than one week barricaded her inside with furniture, police have revealed, reports Fuji News Network (July 9).
(tokyoreporter.com)
Jul 10
Japan will tighten its criteria for supporting exports of coal-fired power plants amid criticism that the practice goes against global efforts to curb global warming.
(Japan Times)
Jul 10
The tourism industry in Japan came to a screeching halt earlier this year with the beginning of the coronavirus pandemic, as pretty much the whole country stayed home for both cherry blossom season and the Golden Week vacation period, two of the spring's busiest travel periods.
(soranews24.com)
Jul 10
The Tokyo Olympic and Paralympic organizing committee will issue ticket refunds to people unable to attend the games due to their one-year postponement, sources close to the matter said Thursday.
(Japan Times)
Jul 09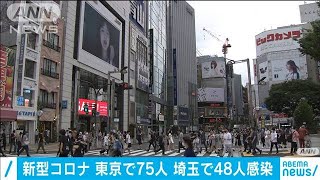 Japanese authorities reported Wednesday that 157 more people have been infected with the coronavirus.
(NHK)
Jul 09
Pounding rain that already caused deadly floods in southern Japan was moving northeast Wednesday, battering large areas of Japan's main island, swelling more rivers, triggering mudslides and destroying houses and roads. At least 58 people have died in several days of flooding.
(Japan Today)
Jul 09
Struggling businesses and other clients have left Japanese banks with record outstanding loans for a third straight month.
(NHK)
Jul 09
Carlos Ghosn, the former Nissan Motor Co chairman, wired $862,500 last year to a company managed by one of the two men who later helped him escape from Japan, U.S. prosecutors said in a Tuesday court filing.
(Japan Today)
---