Prime Minister Shinzo Abe says the list of guests invited to an annual cherry blossom-viewing party in April was disposed of as scheduled and denied that it was related to a disclosure request by an opposition lawmaker.
Abe made the remarks while replying to a question from a member of his Liberal Democratic Party in the Upper House on Monday.
The Cabinet Office said it shredded the documents containing the long list of more than 15,000 guests in the afternoon of May 9. The shredding came shortly after a Communist Party lawmaker asked the office for the list.
Opposition parties say party guests included some dubious figures, including the former chairman of a health equipment company. The failed company, Japan Life, is suspected of fraudulent business programs.
Abe said the shredding of the documents was scheduled for May 9 after taking into account the availability of large shredding equipment and the schedule of officials in charge.
He also said he has been informed that the digital data cannot be restored. But he indicated that the government will consider changing the period of time for which lists are kept.
An opposition lawmaker said it is believed that Japan Life's former chairman, Masayoshi Yamaguchi, was among guests recommended by Abe for the cherry-blossom viewing party in 2015. He asked why Yamaguchi was invited the year after the company had received administrative guidance from the Consumer Affairs Agency to correct its business practices.
He also asked whether Abe and his wife know Yamaguchi.
Abe refused to answer, saying that he cannot comment on individual cases as they concern personal information. But he said he does not deny the possibility that he had attended gatherings at which Yamaguchi was also present, and added neither he nor his wife have met him one-on-one. He also denied having any personal relationship with the businessman.
Abe referred to the opposition's allegation that Japan Life used the party invitation sent to Yamaguchi to solicit customers. Abe said that generally speaking, it's unacceptable for the cherry-blossom party to be exploited for illegal or unlawful activities by individuals or companies.
Jan 25
Narita Airport east of Tokyo is crowded with tourists from China as the Lunar New Year holiday period gets underway.
(NHK)
Jan 25
A former care home worker accused of mass killings in Japan has rejected his lawyers' argument that he is mentally unfit to stand trial.
(NHK)
Jan 25
A panel of Japanese experts says that over the next 30 years, many people living along the Nankai Trough face a higher chance of experiencing a deadly tsunami than being injured in a traffic accident.
(NHK)
Jan 25
To encourage more customers to go digital, Japan's largest bank is offering depositors who give up their paper bankbooks a ¥1,000 reward.
(Japan Times)
Jan 24
Prime Minister Shinzo Abe told parliament on Thursday the government will ask airlines to make announcements on flights from China urging passengers to notify cabin crew if they feel ill, as a new coronavirus continues to spread.
(Kyodo)
Jan 23
A woman and three children were found stabbed to death in a car in a park in Iwaki, Fukushima Prefecture, on Wednesday morning.
(Japan Today)
Jan 23
The last train schedules in and around the Japanese capital will be extended by up to two hours during the Tokyo 2020 Olympic Games.
(NHK)
Jan 23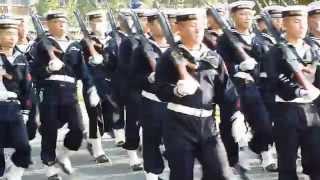 The first female student was admitted to Japan's national naval submarine academy Wednesday after the end of a ban on women on the country's submarines.
(Japan Times)
Jan 23
The smelt fishing season has begun at last on a frozen lake in Gunma Prefecture, central Japan. It started 10 days later than usual because of higher temperatures.
(NHK)
Jan 22
Dangerous stunt by Japanese civil servant gets slammed online.
(soranews24.com)
---