Japan's industry ministry says it has reviewed its tightened controls on exports of one of three high-tech materials to South Korea.
The move affects photoresist, a material used in making semiconductors. The change only applies to certain companies in the 2 countries.
Each export contract still requires ministry approval. But some exporters are now allowed to ship products for up to three years instead of six months..
It's the first operational review of the tougher controls since they were implemented in July.
The ministry says it has made the decision because it monitored a number of shipments of the material without uncovering any security problems.
An official of South Korea's presidential office released a comment, saying the move is not adequate to fundamentally resolve the issue.
Apr 03
Many major cities around the globe have implemented lockdowns, but Japan's big cities such as Tokyo and Osaka have not yet followed suit. Because of that, a sense of crisis about the coronavirus pandemic among the public seems relatively low.
(Japan Times)
Apr 03
Prime Minister Shinzo Abe has quickly become an online meme following his announcement Wednesday evening that the government will distribute two cloth masks to every household in the nation, a policy many slammed as out of touch with reality.
(Japan Times)
Apr 01
Prime Minister Abe Shinzo says Japan has yet to reach a point where a declaration of a state of emergency is necessary to contain the coronavirus pandemic.
(NHK)
Mar 29
Prime Minister Shinzo Abe gave the nation a dire warning Saturday that it could see its hospitals overwhelmed and the death toll skyrocket if the coronavirus gets out of control, but pledged to draw up an economic relief package even bigger than the one used to sustain the economy during the 2008 global financial crisis.
(Japan Times)
Mar 28
Japanese Prime Minister Shinzo Abe has dismissed criticism of his wife attending a gathering to view cherry blossoms at a time when such a meeting is not recommended because of the threat of the coronavirus.
(NHK)
Mar 28
Prime Minister Shinzo Abe has warned that Japan's economy would be hard hit if Tokyo is locked down due to the coronavirus.
(NHK)
Mar 28
The health ministry said Friday 92 passengers and crew members aboard a flight from Chicago to Narita airport near Tokyo were allowed to enter Japan without being asked to self-isolate for 14 days and refrain from using public transport.
(Japan Today)
Mar 27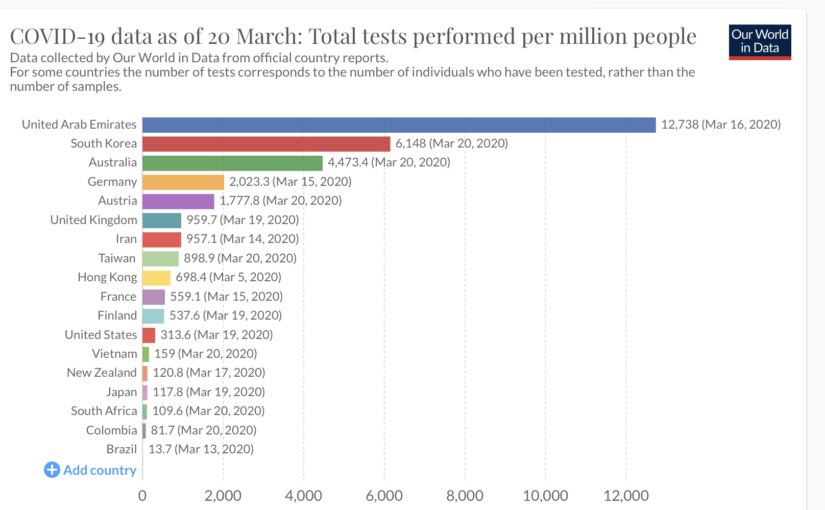 Germany has decided that saving lives is more important than saving face. In a rather undiplomatic letter to German citizens in Japan posted on the Embassy Of Germany's web site on March 24, the embassy did not mince words in discussing Japan's poor handling of coronavirus testing. It warns that we should assume there are a high number of unreported carriers.
(japansubculture.com)
Mar 27
On Wednesday night, Tokyo Governor Yuriko Koike asked residents of Japan's capital to remain home as much as possible over the coming weekend in order to minimize the spread of the coronavirus. Now, one day after Tokyoites were told to stay in their homes, people in all four of its neighboring prefectures are being told to stay out of the city.
(soranews24.com)
Mar 26
Tokyo governor is calling on residents in the city to stay home this coming weekend unless they absolutely need to go out.
(NHK)
---