Japan's Defense Minister Taro Kono will order the dispatch of a Self-Defense Force mission to the Middle East on Friday amid heightened tensions in the region.
The move is aimed at increasing intelligence-gathering capability to ensure that commercial ships with links to Japan can safely navigate waters in the Middle East.
Japan's Cabinet approved a plan late last month to send a destroyer and two patrol aircraft to the region.
A patrol plane unit will leave Japan on Saturday and start collecting information later this month. The destroyer will depart Japan in early February and begin its activities later in the month.
Japan plans to share the information it obtains in the mission with operators of Japan-related vessels and other nations, including the United States.
Kono observed a map exercise at an SDF facility in Tokyo on Thursday. The drill was meant to prepare the SDF mission for unpredictable situations.
He instructed SDF members to make thorough preparations for the operation.
Also on the same day, Kono told Iran's defense minister Amir Hatami by phone that Japan will go ahead with the dispatch as planned.
Jun 04
Two Yomiuri Giants players have tested positive for the novel coronavirus, the Central League team announced Wednesday, casting a shadow over Nippon Professional Baseball's plan to start the 2020 season on June 19.
(Japan Today)
Jun 04
Japan has reported 31 new confirmed COVID-19 cases with the total reaching 17,031, according to the latest figures from the health ministry and local authorities on Wednesday.
(china.org.cn)
Jun 04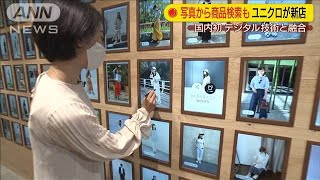 Japanese casual clothing chain Uniqlo will open a new outlet Friday in Tokyo's Harajuku neighborhood, marking a homecoming eight years in the making to the city's vibrant hub for youth fashion.
(Nikkei)
Jun 03
Japan's Prime Minister Abe Shinzo has effectively given up on plans to change the start of the nation's school year from April to September.
(NHK)
Jun 03
A hearing at a Tokyo court was suspended for hours on Tuesday after defense lawyers refused to wear face masks.
(NHK)
Jun 03
Japan approved Tuesday a PCR coronavirus test using saliva, which is much safer and easier compared with the currently dominant method, which collects mucus from the back part of the nose.
(Japan Times)
Jun 03
Experts in Japan are calling on people to use face masks cautiously in the summer when the risk of heatstroke increases.
(NHK)
Jun 02
Japan is considering easing entry bans on people from four Asia-Pacific countries where coronavirus infections are now apparently under control.
(NHK)
Jun 02
Regulations to protect workers in Japan from abusive bosses and colleagues took effect Monday to criticism that it only provides a road map to desk-bound bullies.
(Nikkei)
Jun 02
Many tourist spots across Japan reopened Monday, a week after the full lifting of a state of emergency, with precautions in place against the novel coronavirus amid growing concern over a second wave of infections.
(Kyodo)
---