Tokyo Olympic organizers are trying to shoot down rumors that the 2020 Games might be canceled or postponed because of the spread of a new virus.
Japan has so far reported no deaths from the coronavirus that has killed more than 250 people in China. Japanese organizers have hesitated to say much for several days, but on Friday they addressed the rumors. So did the International Olympic Committee, which also has said little.
The Olympics open on July 24, just under six months away.
"We have never discussed cancelling the games," Tokyo organizers said in a statement. "Tokyo 2020 will continue to collaborate with the IOC and relevant organizations and will review any countermeasures that may be necessary."
Rumors of a cancellation have spread in Japan with reports that the Swiss-based IOC has met with the World Health Organization about the outbreak. WHO has called the virus a global emergency.
Mar 28
The governor of Tokyo has again urged people to refrain from non-essential outings, warning that the capital is at a critical juncture in preventing an explosive spread of the coronavirus.
(NHK)
Mar 28
Supermarkets and convenience stores decided Thursday to stay open as usual in the coming days, after a request by Tokyo Gov. Yuriko Koike's for residents in the capital not to leave home over the weekend.
(Japan Times)
Mar 28
The health ministry said Friday 92 passengers and crew members aboard a flight from Chicago to Narita airport near Tokyo were allowed to enter Japan without being asked to self-isolate for 14 days and refrain from using public transport.
(Japan Today)
Mar 28
A man was arrested Friday on suspicion of obstructing business after he allegedly delayed a domestic flight in Japan on Thursday immediately before takeoff by telling cabin crew he was infected with the novel coronavirus.
(Japan Today)
Mar 28
The Japanese government decided on Friday to invalidate visas issued in 11 countries in Southeast Asia, Middle East and Africa due to the coronavirus pandemic.
(NHK)
Mar 28
Mask prices in Tokyo's densely populated 23 wards jumped 11.3 percent in March from a year before, reflecting supply shortages stemming from the spread of COVID-19, government data showed Friday.
(Japan Times)
Mar 27
Japan will impose an entry ban on foreign travelers coming from 21 European countries and Iran as part of stronger measures to contain the new coronavirus, Prime Minister Shinzo Abe said Thursday.
(Kyodo)
Mar 27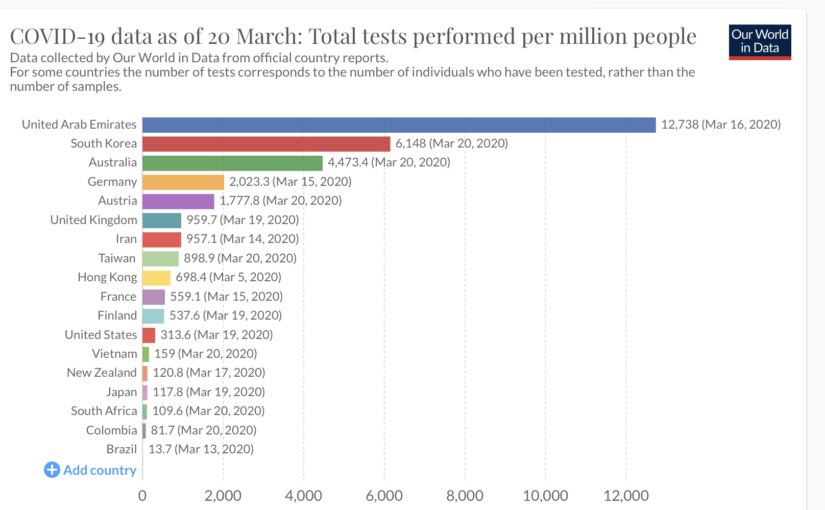 Germany has decided that saving lives is more important than saving face. In a rather undiplomatic letter to German citizens in Japan posted on the Embassy Of Germany's web site on March 24, the embassy did not mince words in discussing Japan's poor handling of coronavirus testing. It warns that we should assume there are a high number of unreported carriers.
(japansubculture.com)
Mar 27
Tokyo Gov. Yuriko Koike's call for residents to stay indoors this weekend has sent people rushing to supermarkets to stockpile food and other essentials.
(Japan Times)
Mar 27
Japan's approach to social distancing during the coronavirus pandemic might seem to other nations around the world like it is very social, and not so distant.
(Kyodo)
---