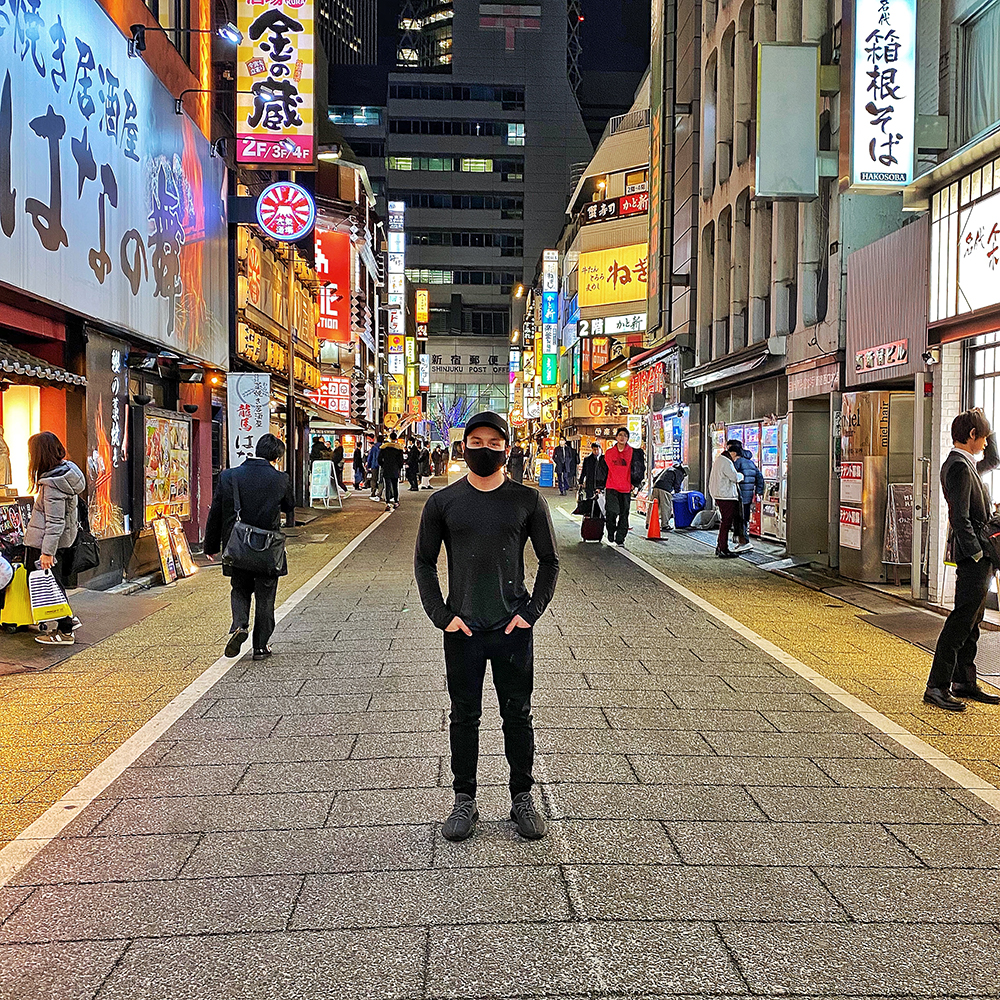 American actor Daniel Pinder shared a photo himself in Tokyo this past week on his Instagram account (@danieljpinder) that has over 100,000 followers.
The post read "Japan! You were simply amazing and incredibly beautiful. I'll see you again soon."
The actor shared some of his trip on his social media visiting TeamLab Borderless Tokyo, the Sensō-ji temple, Peace Memorial Park in Hiroshima and he spent time in Fukuyama.
Pinder will be working with Japanese born actress Hazuki Kato in the action movie Garrison 7: The Fallen. It's unclear if the American actor was in Japan for production or just vacation.
In a past article from Asianmoviepulse.com, Pinder did mention how his fiancée was born in Japan and that he would be visiting the country in 2020.
Feb 22
Tokyo Metropolitan Police are questioning a man after he brandished a knife at the Shibuya Ward office on Friday, reports the Yomiuri Shimbun (Feb. 21).
(tokyoreporter.com)
Feb 20
Tokyo Metropolitan Police have arrested a 52-year-old man who is suspected of swindling more than 100 restaurants by making false claims about cleanliness, reports the Asahi Shimbun (Feb. 19).
(tokyoreporter.com)
Feb 20
With the Japanese government announcing newly discovered cases of coronavirus infection within the country several times this month, the whole country is on edge regarding the disease.
(soranews24.com)
Feb 20
Nipppombashi Street Festa regularly draws over 200,000 people to city's Denden Town neighborhood, but not this year.
(soranews24.com)
Feb 19
A total of 6,000 surgical masks have been lost at a hospital in Kobe, it was learned Tuesday. The Hyogo Prefectural Police is investigating the incident as a case of theft.
(Japan Times)
Feb 19
Nine people were arrested Tuesday on suspicion of illegally collecting money for a food product sales business run by a Tokyo-based mail-order service company that filed for bankruptcy in 2018, police said.
(Japan Times)
Feb 18
Popular boy band Arashi is calling off a concert scheduled for this spring in Beijing due to the outbreak of the COVID-19 coronavirus, their agent said.
(Japan Times)
Feb 15
The corpse of a missing man was found along the tracks at a rail station in Kumagaya City, police said, reports TV Asahi (Feb. 14)
(tokyoreporter.com)
Feb 15
The Tokyo District Court on Friday sentenced a 57-year-old man to 18 months in prison, suspended for four years, over an incident last April in which he left knives on Prince Hisahito's desk at his junior high school in the capital.
(Japan Times)
Feb 15
Surrounded by bustling downtown streets, shopping malls and high-rises, Kawasaki Station and its vicinity are, on the surface, a paragon of urban development.
(Japan Times)
---