Itami airport is set to become the first in Japan to offer toilets for exclusive use by dogs.
The regional airport, which is also known as Osaka International Airport but straddles Osaka and Hyogo prefectures, decided to introduce the canine facility after receiving requests not only from passengers with pets but also from airline officials complaining of defecation accidents on their aircraft, according to its operator, Kansai Airports.
The airport is scheduled to open the outdoor canine bathroom on Thursday for daily use from 5:30 a.m. to 10 p.m.
Jul 15
Japan is planning to start letting foreign residents who left the country before April 3 back in, starting in August.
(Nikkei)
Jul 15
People in Tokyo are watching with wary eyes as the latest daily case numbers hover in the mid-100s after topping 200 four days in a row through Sunday.
(NHK)
Jul 15
The organizer of a stage production in Tokyo says 37 people, including actors and members of the audience, have been confirmed to be infected with the coronavirus.
(NHK)
Jul 15
About a third of medical institutions are cutting summer bonuses to staff, a trade union said Monday, as many hospitals and clinics face a cash crunch, having had to delay routine treatments to make room for coronavirus patients.
(Japan Times)
Jul 15
Torrential rain has devastated parts of Japan. In the western region of Chugoku, thousands of people have been ordered to evacuate after a major river burst its banks. Officials are having a tough time helping the survivors while maintaining anti-COVID measures.
(NHK)
Jul 15
A panel under the justice minister proposed Tuesday establishing criminal penalties for foreign nationals who do not comply with deportation orders as Japan seeks to curb long-term detention of foreigners at immigration facilities.
(Japan Times)
Jul 15
Researchers say they have discovered how earwigs, a type of small insect, are able to fold their wings into a compact size. They say the findings can be applied widely, from space development to everyday goods.
(NHK)
Jul 15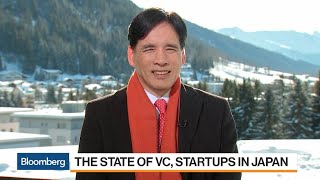 The Japanese government has chosen four urban areas as "global startup cities" in a program in which it aims to create its version of the US Silicon Valley.
(NHK)
Jul 15
Japan's government is considering whether to request business closures for nightlife establishments that fail to follow its guidelines to prevent the spread of the coronavirus.
(NHK)
Jul 15
The operator of Narita International Airport said Tuesday that it will reopen one of its two runways that has been closed since April due to the novel coronavirus pandemic.
(Japan Times)
---