The International Olympic Committee is initiating talks with organizers as well as the governments of Tokyo and Japan on how to handle the Tokyo Games, including a possible postponement.
If the Games which are scheduled to open on July 24 are delayed because of the new coronavirus, many difficulties lie ahead.
If the Games are held later this year, major hurdles could remain such as whether the pandemic caused by the new coronavirus will have died down and what will happen to the qualification process.
If the Games are delayed from summer to autumn and the number of infections continues to rise, it is unclear whether any treatment for the virus will be available at that time.
Qualifying events have already been postponed or cancelled, and it remains to be seen if the impact of those changes can be reduced by delaying the Games for a few months.
Athletes overseas have expressed frustration at their inability to continue training for the Games. It would be difficult for them to make up time in order to maintain a level playing field with athletes who are able to keep training.
Some people are calling for the Tokyo Games to be held summer next year but that would conflict with many global sports events scheduled for that time. They include the European soccer championships and the world championships for swimming and track and field, which are some of the most popular Olympic sports.
Arrangements have already been made for using the 43 Olympic and Paralympic venues and a media center. Rescheduling the Games to summer next year will make it necessary to secure the use of those facilities again.
A major issue that is likely to arise in delaying the Games until the summer of 2022 is rising costs.
About 8,000 staff members of the Tokyo Olympic organizing committee are scheduled to gradually be reduced starting in October.
The organizing committee announced earlier that it expected a budget of 1.35 trillion yen or about 12.2 billion dollars for the 2020 Olympics and Paralympic Games. Separately, the committee has earmarked about 240 million dollars as a reserve fund for any emergency costs.
Such spending may increase further by delaying the Games until the summer of 2022.
Many athletes have been training so that their performance will peak this summer, and a two-year delay might give rise to disputes as to the qualifying process and how to deal with those who have unofficially qualified.
About 5 million tickets have already been purchased for Olympic events. It is unclear whether the tickets will be refunded regardless of how long the Games are delayed.
Jul 10
The Tokyo Olympic and Paralympic organizing committee will issue ticket refunds to people unable to attend the games due to their one-year postponement, sources close to the matter said Thursday.
(Japan Times)
Jul 08
Japan will consider easing travel restrictions for athletes from abroad for next year's Tokyo Olympics and Paralympics in a bid to hold the Summer Games even if the global coronavirus pandemic is not completely under control by then, several sources close to the matter said Tuesday.
(Kyodo)
Jul 07
A wide-ranging survey conducted by the Japan News Network (JNN) found that 77 percent of those questioned said that the Tokyo Olympics "cannot be held" next year, it was announced on Monday.
(Japan Today)
Jul 05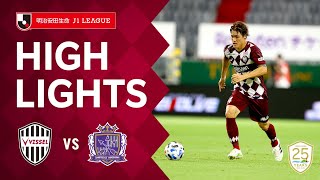 The top J1 division of Japan's professional soccer league, J.League, which postponed all official matches in February in response to the coronavirus outbreak, has resumed play without spectators.
(NHK)
Jun 29
Second-favorite Chrono Genesis blitzed the field Sunday to claim the Takarazuka Kinen at Hanshin Racecourse.
(Japan Times)
Jun 23
Japanese high school baseball players, heartbroken because their annual tournament was canceled due to the pandemic, are getting a consolation prize: a spoonful of dirt.
(Japan Today)
Jun 23
There was a great sense of sadness when it was announced by F1 officials that the Japanese Grand Prix in 2020 would be cancelled.
(newsonjapan.com)
Jun 23
Over the years, it's fair to say that Japanese professional wrestlers haven't had a fair opportunity to shine in WWE.
(newsonjapan.com)
Jun 22
Yamaha Corporation offers a wide variety of products and services. It is the biggest piano manufacturing firm globally.
(newsonjapan.com)
Jun 21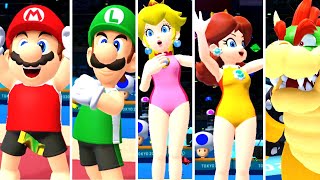 This video shows all characters playing Gymnastics - Floor Exercise in Mario and Sonic at the Olympic Games Tokyo 2020.
(MarioGamers)
---