A day after the 2020 Tokyo Summer Olympic and Paralympic Games were postponed by a year, Tokyo's landmark Imperial Hotel began arrangements to release the several hundred rooms it had withheld for organizers of the games during the July-September period.
The hotel, located near the Ginza shopping district, will begin accepting reservations from the public. But it comes at a challenging time. The Imperial saw a 50% drop in foreign guests in its Tokyo and Osaka hotels in February due to coronavirus travel restrictions. Overseas guests account for half of the group's guests.
Yet things could have been worse. An outright cancellation of the games would have been disastrous. Having managed to avoid that nightmare scenario, the stock price of operating company Imperial Hotel surged 19% at one point on Wednesday, after nearly a week of declines due to growing anxiety.
The Imperial's fortunes mirror many in Japan's travel and hospitality industry -- they are relieved that an Olympic cancellation has been avoided but apprehensive given the ongoing impact of the coronavirus on the world's third-largest economy.
During the Olympics, some 46,000 hotel rooms per day had been reserved for the games' organizers. Now the task of replacing those bookings begins.
For Kanako Takahashi, manager of Hotel Toka, a small budget inn located in eastern Tokyo, the postponement was simply bad news with no immediate silver lining even visible. She expects another six months of "catastrophe" for her business.
Takahashi said that all 13 rooms in her establishment were fully booked from the end of July at a rate of nearly 30,000 yen ($270) per night for a single bed, five times higher than usual. But now, she is sure that "100% of these bookings will be canceled."
The hotel was already suffering from the closure since Feb. 29 of Tokyo Disneyland over coronavirus concerns, given its location just half an hour away from the amusement park. "Nearly all family visitors with several nights (of reservations) canceled their bookings in March and quite a few for April too," Takahashi said. "We have run this hotel for more than 20 years. We need to make it through this challenge."
Jul 15
About a third of medical institutions are cutting summer bonuses to staff, a trade union said Monday, as many hospitals and clinics face a cash crunch, having had to delay routine treatments to make room for coronavirus patients.
(Japan Times)
Jul 15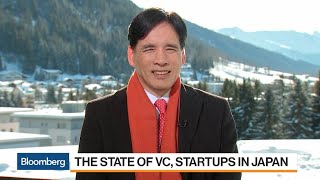 The Japanese government has chosen four urban areas as "global startup cities" in a program in which it aims to create its version of the US Silicon Valley.
(NHK)
Jul 12
More Japanese companies are using stocks as part of executive pay, seeking to shift management's focus to strategies that will increased share prices over the long term.
(Nikkei)
Jul 11
The operator of Muji stores announced on Friday that its US unit filed for Chapter 11 bankruptcy, joining a list of retailers that have collapsed as a result of the coronavirus pandemic.
(NHK)
Jul 11
A court in China has ruled that a Chinese filmmaker must compensate a Japanese production company for infringing on its copyright by using the firm's "Ultraman" character.
(NHK)
Jul 11
ANA Holdings said Friday it will end its recruiting activities for fiscal 2021 as the prolonged pandemic makes planning for the future difficult.
(Nikkei)
Jul 11
Japan's three major convenience-store operators are reporting a sharp drop in profits, as the coronavirus keeps customers at home.
(NHK)
Jul 09
Struggling businesses and other clients have left Japanese banks with record outstanding loans for a third straight month.
(NHK)
Jul 09
Carlos Ghosn, the former Nissan Motor Co chairman, wired $862,500 last year to a company managed by one of the two men who later helped him escape from Japan, U.S. prosecutors said in a Tuesday court filing.
(Japan Today)
Jul 08
Torrential rains in southwestern Japan forced more plants to close Tuesday as floodwaters poured into factories, knocked out power and threatened to cover roads.
(Nikkei)
---