Tokyo's Shinjuku Ward officials say the coronavirus infection is spreading in Kabukicho and other entertainment and amusement districts in the ward.
Ward officials say the number of cases has been increasing in Shinjuku since late March, in line with the trend of a recent spike across all areas of Tokyo.
They say the number of cases of unknown routes in which infection cannot be traced is also growing.
The officials say the infection is spreading among employees at places, such as cabarets, where people eat and drink without much distancing. An increase in infections is also notable among those, such as barkers, who try to attract passersby.
They say the situation makes it difficult to trace infection routes.
Shinjuku Mayor Yoshizumi Kenichi says medical facilities that can accept infected people are becoming increasingly overwhelmed.
He is calling on people to refrain from going to spots open from the evening through the morning for non-essential purposes.
新型コロナウイルスの感染が拡大するなか、東京・新宿区の感染者の4分の1が歌舞伎町のキャバクラや風俗店など夜間営業の店の従業員であることが分かりました。  東京都は「接客を伴う飲食の場で感染を疑う事例が多発している」として入店を控えるよう呼び掛けていましたが、新宿区内で感染が確認された人のうち4分の1がキャバクラやホストクラブ、風俗店の従業員やスカウトだったことが分かりました。新宿区などによりますと、なかでも多くの感染者が確認されているのは歌舞伎町でした。ただ、こうした感染者は店に関係していることを隠したいなどの理由から調査に応じないケースもあり、感染源や濃厚接触者の特定が難航しています。
Jun 05
A 23-year-old university student was arrested Thursday in connection with the killing of three members of his family with arrows fired from a crossbow at his home in Hyogo, western Japan, police said.
(Kyodo)
Jun 04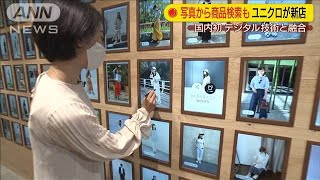 Japanese casual clothing chain Uniqlo will open a new outlet Friday in Tokyo's Harajuku neighborhood, marking a homecoming eight years in the making to the city's vibrant hub for youth fashion.
(Nikkei)
Jun 03
Police in Japan say they've made the first arrest for the violation of a ban on reselling masks, which was introduced to stop them from being resold at inflated prices amid the coronavirus outbreak.
(NHK)
Jun 03
A hearing at a Tokyo court was suspended for hours on Tuesday after defense lawyers refused to wear face masks.
(NHK)
Jun 02
Japan is considering easing entry bans on people from four Asia-Pacific countries where coronavirus infections are now apparently under control.
(NHK)
Jun 02
Universal Studios Japan will reopen its doors on June 8 to annual ticket holders who live in Osaka Prefecture after being closed for around three months due to the coronavirus pandemic, the operator said Monday.
(Japan Times)
May 29
NHK has learned that Tokyo Tower will reopen from Thursday, although most visitors will have to take the stairs instead of elevators to access the observation deck.
(NHK)
May 28
Japan's Diet has enacted legislation to tighten regulations on IT giants by requiring them to ensure transparency of their online business transactions with their business partners.
(NHK)
May 27
Japan is slowly bringing its economy back on line as a state of emergency was fully lifted after almost two months. While many in Tokyo seemed eager to reclaim a sense of normalcy, steps to keep the coronavirus at bay mean it's far from business as usual.
(NHK)
May 27
The lifting of the state of emergency in Tokyo saw many people resuming their daily commutes by train on Tuesday. With stations bustling, the city seemed almost normal.
(Nikkei)
---