Artists and other celebrities in Japan were among millions of people who have been posting protests online against a government bill that could extend the retirement age of public prosecutors.
More than 3.8 million tweets were posted by Sunday afternoon with a hashtag that expresses opposition to the revision of the public prosecutor's office law.
The proposed legislation would raise the age from 63 to 65. Extensions of up to three more years would be possible, based on Cabinet approval.
The bill is now before a Lower House committee. It comes after the government decided in January to allow a senior prosecutor to remain in his position after turning 63 by changing its interpretation of the law.
The decision generated a wave of criticism. Critics say the step was taken arbitrarily to serve the government's interest.
Theater director Miyamoto Amon tweeted that amid the current confusion over the coronavirus, the government must stay focused on people's lives.
Miyamoto wrote that it is a tragedy for Japan that a bill that is clearly at odds with democracy is being pushed through the Diet.
Actor Iura Arata tweeted that laws and politics should not be distorted any further for the sake of self-protection and convenience. He pleaded that this country not be destroyed.
The leaders of four opposition parties posted video messages on Sunday night.
Edano Yukio of the Constitutional Democratic Party said constitutionalism would be destroyed if those in power are allowed to exert influence on appointments of senior prosecutors.
But the government and the ruling coalition parties are hoping to have the bill pass the Lower House as early as this week and enacted during the current Diet session.
They say an abuse of the bill would be prevented, because the Cabinet will present its reasons in advance for extending retirement age for certain prosecutors.
Jul 09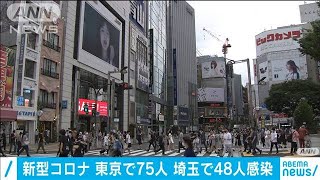 Japanese authorities reported Wednesday that 157 more people have been infected with the coronavirus.
(NHK)
Jul 09
Pounding rain that already caused deadly floods in southern Japan was moving northeast Wednesday, battering large areas of Japan's main island, swelling more rivers, triggering mudslides and destroying houses and roads. At least 58 people have died in several days of flooding.
(Japan Today)
Jul 09
Struggling businesses and other clients have left Japanese banks with record outstanding loans for a third straight month.
(NHK)
Jul 09
Carlos Ghosn, the former Nissan Motor Co chairman, wired $862,500 last year to a company managed by one of the two men who later helped him escape from Japan, U.S. prosecutors said in a Tuesday court filing.
(Japan Today)
Jul 08
In a move that will affect Japanese studying in the U.S., the government there said Monday that international students attending American universities will have to depart the country or transition to another college if their classes are moved entirely online for the fall semester amid the coronavirus pandemic.
(Japan Times)
Jul 08
Japan's labor ministry says over 32,000 workers have been discharged by their employers or faced contract nonrenewal amid the coronavirus pandemic.
(NHK)
Jul 07
Japan will relax its coronavirus-induced rules on holding big events from Friday as planned, boosting the maximum number of people allowed at an indoor venue to 5,000, a minister said Monday.
(Kyodo)
Jul 07
Infectious disease experts are feeling a sense of distrust with Prime Minister Shinzo Abe's response to the COVID-19 epidemic, amid signs that the disease is beginning to spread again.
(Japan Times)
Jul 07
The head of the Fukui Prefectural Police in central Japan received a traffic ticket for making an illegal right turn while off duty in May, the police said Monday.
(Kyodo)
Jul 06
Tokyo Governor Koike Yuriko has won a second term after Sunday's voting. Koike laid out what she wants to accomplish over the coming years. She said her most urgent priority is fighting the coronavirus.
(NHK)
---