Japan is lifting its state of emergency for about 80 percent of the prefectures ahead of schedule.
Prime Minister Abe Shinzo said the government has decided to lift the state of emergency for 39 prefectures and to keep it in place for eight others.
Abe said his government will consider lifting the declaration for the rest of the country, including Tokyo and Osaka, as early as next week. The state of emergency is currently scheduled to be in effect until the end of the month.
At a news conference, Abe said experts and government officials made the decision to partially lift the declaration after assessing the number of recent infections, as well as the state of local medical and testing systems.
Abe said the government concluded that it was able to contain the spread of infection in the 39 prefectures to a level where further spread can be prevented by dealing with cluster infections.
He said the recent decline in the number of new infections in the country is the result of people's efforts to stay home and reduce human-to-human contact.
But he said many of those efforts need to remain in place.
Abe said that there is always a possibility of a second wave of infections. If the infection cases increase, the government may have to declare a state of emergency again. He said it is a challenge to prevent further infections, and at the same time to restore social and economic activities.
The prime minister thanked medical workers and pledged to boost testing capabilities. He said the government is also looking to ensure coronavirus patients have access to various treatment options.
Abe also said the government plans to roll out more emergency funds to protect jobs and support companies affected by the pandemic.
The latest move comes as more than 16,000 people have tested positive for the coronavirus across Japan. Over 700 people have died.
Nearly a third of the cases in the country have been confirmed in Tokyo. 30 new infections were reported in the capital on Thursday. That marks the 12th day in a row that the figure has fallen below 100.
緊急事態宣言が出されてから5週間になりますが、14日に39の県で宣言が解除されました。今後、私たちの暮らしはどう変わっていくのでしょうか。  安倍総理大臣:「本日、関東の1都3県、関西の2府1県、そして北海道を除く39県について緊急遺体宣言を解除することに致しました」  長かった緊急事態宣言が一部、解除されることになりました。解除される県は39。解除された愛媛県では松山市内の病院で医療従事者や患者など、20人が感染する集団感染が発生していましたが、感染経路の徹底的な調査を条件に了承されたとのことです。  安倍総理大臣:「2週間前と1週間前を比べ、新規の感染が減少傾向にあること。直近1週間の合計で10万人あたり0.5人以下に抑えられていること。さらには、感染経路が分からない感染者の発生状況など、総合的に判断することと致しました」  一方で、緊急事態宣言が継続されるのは北海道、埼玉、千葉、東京、神奈川、京都、大阪、兵庫。  安倍総理大臣:「(解除されなかった8都道府県には)まだリスクが残っていると考えます。引き続き気を緩めることなく外出自粛などにご協力をお願いします。地方への移動も控えて頂きたいと思います」  政府が示した解除の基準は、直近1週間の新規感染者が10万人あたり0.5人。つまり、人口1400万人の東京を例にすると、週70人。一日あたり10人となります。解除が見送られた東京都が14日に発表した新たな感染者は30人。  東京都・小池知事:「まず39県が解除されたということで、そこには残念ながら東京は入っていません。もうあと、ひと頑張り、ふた頑張りしなくてはいけないなと。目指す新しい生活、新しい日常というものがどういうものなのか、これについてはあすにも示したい」  しかし、解除されなかった自治体のなかでも、大阪府は休業要請などの解除を判断するための独自基準「大阪モデル」を1週間連続で達成したと発表。解除されなかった各自治体でも、それぞれの状況は違うようです。  国は緊急事態宣言継続したところも21日に再度、解除するか否かの判断を行う予定です。日本全体で解除へと向かうなか、こんな声も・・・。  神奈川県・黒岩知事:「神奈川県は解除されませんでした。これはもう、やむを得ないことだなと思っています。
Jun 04
Two Yomiuri Giants players have tested positive for the novel coronavirus, the Central League team announced Wednesday, casting a shadow over Nippon Professional Baseball's plan to start the 2020 season on June 19.
(Japan Today)
Jun 04
Japan has reported 31 new confirmed COVID-19 cases with the total reaching 17,031, according to the latest figures from the health ministry and local authorities on Wednesday.
(china.org.cn)
Jun 04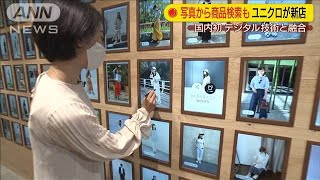 Japanese casual clothing chain Uniqlo will open a new outlet Friday in Tokyo's Harajuku neighborhood, marking a homecoming eight years in the making to the city's vibrant hub for youth fashion.
(Nikkei)
Jun 03
Japan's Prime Minister Abe Shinzo has effectively given up on plans to change the start of the nation's school year from April to September.
(NHK)
Jun 03
A hearing at a Tokyo court was suspended for hours on Tuesday after defense lawyers refused to wear face masks.
(NHK)
Jun 03
Japan approved Tuesday a PCR coronavirus test using saliva, which is much safer and easier compared with the currently dominant method, which collects mucus from the back part of the nose.
(Japan Times)
Jun 03
Experts in Japan are calling on people to use face masks cautiously in the summer when the risk of heatstroke increases.
(NHK)
Jun 02
Japan is considering easing entry bans on people from four Asia-Pacific countries where coronavirus infections are now apparently under control.
(NHK)
Jun 02
Regulations to protect workers in Japan from abusive bosses and colleagues took effect Monday to criticism that it only provides a road map to desk-bound bullies.
(Nikkei)
Jun 02
Many tourist spots across Japan reopened Monday, a week after the full lifting of a state of emergency, with precautions in place against the novel coronavirus amid growing concern over a second wave of infections.
(Kyodo)
---