Japan experienced its first weekend after the state of emergency was lifted in 39 prefectures, where restaurants and shopping streets enjoyed a semblance of normalcy for the first time in about a month.
While many people joyously headed out to hit downtown streets and bars, others confessed that their spirits were not fully lifted yet, sobered by the prospect that a full-fledged return to the pre-COVID way of life still seemed a long way off.
The state of emergency was lifted even in some of the 13 prefectures designated as needing special vigilance, including Ibaraki, Ishikawa, Gifu, Aichi and Fukuoka.
At Megusuta, a bar in the city of Fukuoka, customers were seen sipping drinks while making sure to keep their distance from each other.
"I've been able to drink outside home for the first time in a month. I've been looking forward to the state of emergency being lifted," said a jovial Akiko Kimura, 35, as she guzzled a lemon sour cocktail. She was visiting the bar with her husband.
But the place was nowhere near as full as it had been before the coronavirus wave engulfed the nation. Store owner Kosuke Miyabe, 37, said he is making sure that no more than three customers will share the same table, as well as placing a cap on the number of those allowed inside.
Jun 04
Two Yomiuri Giants players have tested positive for the novel coronavirus, the Central League team announced Wednesday, casting a shadow over Nippon Professional Baseball's plan to start the 2020 season on June 19.
(Japan Today)
Jun 04
Japan has reported 31 new confirmed COVID-19 cases with the total reaching 17,031, according to the latest figures from the health ministry and local authorities on Wednesday.
(china.org.cn)
Jun 04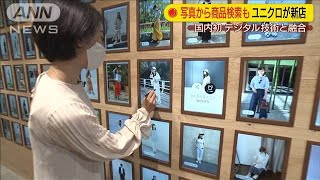 Japanese casual clothing chain Uniqlo will open a new outlet Friday in Tokyo's Harajuku neighborhood, marking a homecoming eight years in the making to the city's vibrant hub for youth fashion.
(Nikkei)
Jun 03
Japan's Prime Minister Abe Shinzo has effectively given up on plans to change the start of the nation's school year from April to September.
(NHK)
Jun 03
A hearing at a Tokyo court was suspended for hours on Tuesday after defense lawyers refused to wear face masks.
(NHK)
Jun 03
Japan approved Tuesday a PCR coronavirus test using saliva, which is much safer and easier compared with the currently dominant method, which collects mucus from the back part of the nose.
(Japan Times)
Jun 03
Experts in Japan are calling on people to use face masks cautiously in the summer when the risk of heatstroke increases.
(NHK)
Jun 02
Japan is considering easing entry bans on people from four Asia-Pacific countries where coronavirus infections are now apparently under control.
(NHK)
Jun 02
Regulations to protect workers in Japan from abusive bosses and colleagues took effect Monday to criticism that it only provides a road map to desk-bound bullies.
(Nikkei)
Jun 02
Many tourist spots across Japan reopened Monday, a week after the full lifting of a state of emergency, with precautions in place against the novel coronavirus amid growing concern over a second wave of infections.
(Kyodo)
---