The number of foreign visitors to Japan plunged by 99.9 percent in April from a year ago due to the coronavirus pandemic.
The Japan National Tourism Organization estimates that only 2,900 foreigners visited last month. The figure marks a seventh consecutive monthly decline and is the lowest since the government began keeping data in 1964, the year of the previous Tokyo Olympics.
It's also the first time the monthly total has dropped below 10,000.
There were around 300 visitors each from South Korea, Taiwan and the United States, and 200 each from China and Vietnam. Fewer than 10 visitors came from Germany, Italy and Singapore, respectively.
Japan currently bans the entry of citizens of 100 countries and territories as part of its measures to prevent the spread of the coronavirus.
The government is requesting all incoming travelers including Japanese nationals to isolate themselves for two weeks after arrival.
月を追うごとに日本を訪れる外国人の数が減っています。  観光庁によりますと、先月に日本を訪れた外国人は前の年の同じ時期に比べて99.9%少ない、わずか2900人でした。今年3月と比べても19万人以上、減ったことになります。地域別にみると、新型コロナウイルスの感染者が多いドイツ、イタリア、スペインなどの国から訪れる人が特に少なく、いずれも10人未満だということです。1月から先月までの人数は全体で390万人余りとなっていて、政府が目標に掲げている年間4000万人の達成は非常に厳しくなっています。
Jun 04
Two Yomiuri Giants players have tested positive for the novel coronavirus, the Central League team announced Wednesday, casting a shadow over Nippon Professional Baseball's plan to start the 2020 season on June 19.
(Japan Today)
Jun 04
Japan has reported 31 new confirmed COVID-19 cases with the total reaching 17,031, according to the latest figures from the health ministry and local authorities on Wednesday.
(china.org.cn)
Jun 04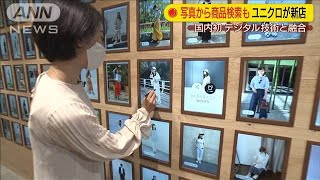 Japanese casual clothing chain Uniqlo will open a new outlet Friday in Tokyo's Harajuku neighborhood, marking a homecoming eight years in the making to the city's vibrant hub for youth fashion.
(Nikkei)
Jun 03
Japan's Prime Minister Abe Shinzo has effectively given up on plans to change the start of the nation's school year from April to September.
(NHK)
Jun 03
A hearing at a Tokyo court was suspended for hours on Tuesday after defense lawyers refused to wear face masks.
(NHK)
Jun 03
Japan approved Tuesday a PCR coronavirus test using saliva, which is much safer and easier compared with the currently dominant method, which collects mucus from the back part of the nose.
(Japan Times)
Jun 03
Experts in Japan are calling on people to use face masks cautiously in the summer when the risk of heatstroke increases.
(NHK)
Jun 02
Japan is considering easing entry bans on people from four Asia-Pacific countries where coronavirus infections are now apparently under control.
(NHK)
Jun 02
Regulations to protect workers in Japan from abusive bosses and colleagues took effect Monday to criticism that it only provides a road map to desk-bound bullies.
(Nikkei)
Jun 02
Many tourist spots across Japan reopened Monday, a week after the full lifting of a state of emergency, with precautions in place against the novel coronavirus amid growing concern over a second wave of infections.
(Kyodo)
---