A 48-year-old man died after he was dragged from a vehicle driven by another man in Shinjuku Ward on Monday. The driver is in custody, police said, reports the Yomiuri Shimbun (June 23).
At around 3:25 p.m., Azumi Shigeta, a company employee, and Hiroshi Toyota, a 62-year-old independent businessman, began arguing near Shigeta's residence in the Nishiochiai area.
Toyota then abruptly sped off inside his vehicle. Shigeta held on to the passenger door for a distance of around 10 meters until he slammed into a concrete pole.
Shigeta suffered a fractured skull. He was confirmed dead that night, police said.
After the incident, Toyota fled the scene. However, police used security camera footage to identify his vehicle.
On Tuesday, police arrested Toyota on suspicion of attempted murder. "There was a traffic-related dispute problem, but I don't remember [anyone] getting hurt by being dragged."
Prior to the incident, Toyota parked the car in front of the residence of Shigeta to visit a nearby supermarket. The pair then got into an argument.
Jul 13
Heavy rain has toppled an ancient cedar tree at a shrine in Gifu Prefecture, central Japan.
(NHK)
Jul 13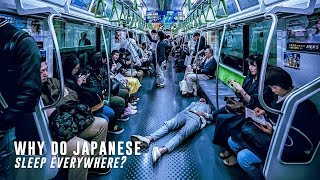 Japanese in their 20s and early 30s are going to bed earlier and sleeping about eight hours a day, 40 to 50 minutes longer than the same demographic did 10 years ago, according to a recent survey.
(Japan Times)
Jul 13
On July 4th, a rescue team carried out a helicopter operation to save a woman and a cat stranded in the floodwaters in Japan's Hitoyoshi.
(RT)
Jul 12
Residents are returning to their homes in Kuma village, in the Kumamoto prefecture of Japan, one of the regions worst hit by the recent torrential rain, to start the process of cleaning and searching for their belongings.
(RT)
Jul 11
Absolutely no tools, tape, or glue required for construction.
(soranews24.com)
Jul 10
A 24-year-old woman in custody after she caused the death of her 3-year-old daughter by leaving her alone at their residence for more than one week barricaded her inside with furniture, police have revealed, reports Fuji News Network (July 9).
(tokyoreporter.com)
Jul 09
Tokyo Metropolitan Police have arrested three persons, including a student at Joshibi College of Art and Design, over the alleged spraying of graffiti in Shibuya Ward, reports Fuji News Network (July 8).
(tokyoreporter.com)
Jul 09
A police officer fatally shot himself in Chiyoda Ward early Wednesday in an apparent suicide, police said, reports NHK (July 8).
(tokyoreporter.com)
Jul 09
Popular rapper Kan a.k.a. Gami, who is out on bail after being accused of possessing marijuana earlier this year, has been arrested again for the same crime, police said, reports Sports Nippon (July 7).
(tokyoreporter.com)
Jul 09
There is simply no denying that Japan has always been a technological leader.
(newsonjapan.com)
---