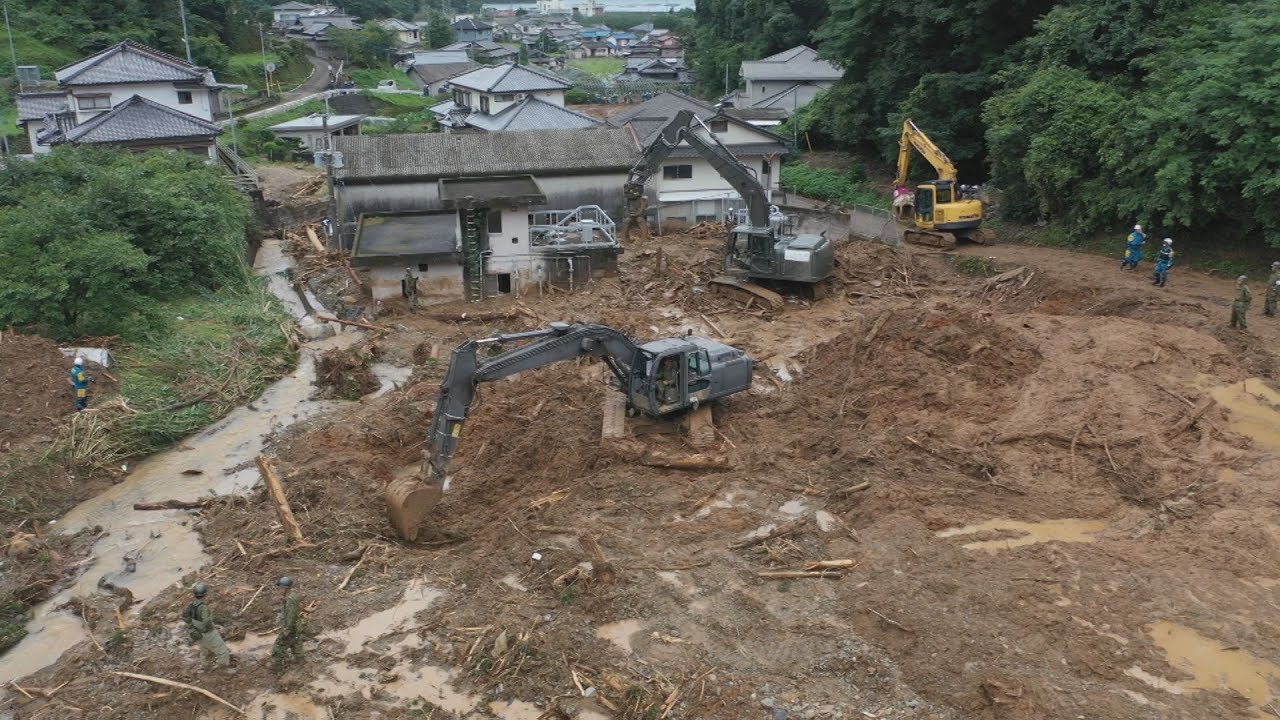 In southwestern Japan, emergency crews are searching for survivors and assessing the damage after days of torrential rain.
The extreme weather has left dozens of people dead on the island of Kyushu. Weather officials are asking people to remain on alert for landslides and rivers bursting their banks.
In Oita Prefecture, a major river overflowed in the city of Hita. Rescuers are searching for a woman in her 70s after her home was washed away. Authorities say more flooding is expected in several cities along the river.
In Fukuoka, Self-Defense Forces personnel rescued hundreds of residents in the city of Omuta. They had been stranded for hours after houses and other buildings were flooded.
A woman said, "t was scary... the water was up to my neck."
Another woman said, "The water came up to my waist. I was using all of my strength to wade through, but was almost swept away."
Rescue crews in the city found an elderly woman in a submerged house. She was later confirmed dead.
But the worst-hit prefecture is Kumamoto, where more than 50 people have died.
Rivers have flooded in a dozen places. An embankment along the Kuma river has collapsed, and a bridge has been swept away.
Many train and express bus services have been suspended across the region.
Thousands of homes are without electricity.
Aug 10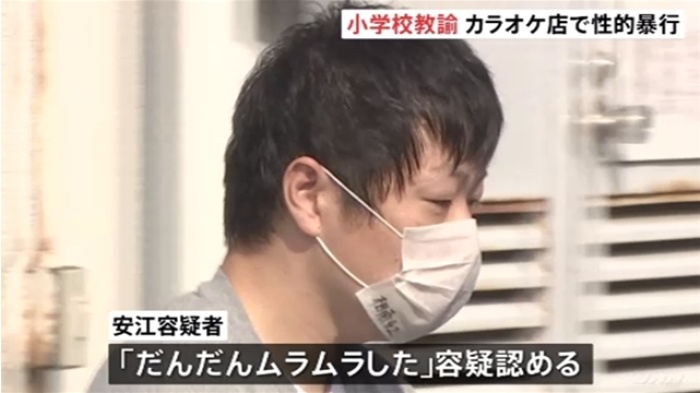 A search for a misplaced bag by a 37-year-old male teacher led to his arrest over the alleged rape of an intoxicated college student at a karaoke parlor in Sagamihara City, police said, reports the Asahi Shimbun (Aug. 9).
(tokyoreporter.com)
Aug 09
Tokyo Metropolitan Police have arrested popular manga author Tatsuya Matsuki over the alleged molestation of a middle school girl in Nakano Ward earlier this year, reports Sankei Sports (Aug. 8).
(tokyoreporter.com)
Aug 09
Toyama Prefectural Police have arrested a 22-year-old man for allegedly setting fire to the corpse of his girlfriend at their residence in Takaoka City, reports Jiji Press (Aug. 9).
(tokyoreporter.com)
Aug 09
Japan famously has one of the highest life expectancies in the world but its birth rate is also at an all time low, leaving the future of the country uncertain.
(CNA)
Aug 09
A high school girl from Saitama Prefecture who used a game console to alert police after a 44-year-old man confined her inside his residence had been there for one month, police have revealed, reports TV Asahi (Aug. 7).
(tokyoreporter.com)
Aug 08
Tokyo Metropolitan Police have arrested a 35-year-old man who is suspected of swindling multiple women he met online, reports Fuji News Network (Aug. 7).
(tokyoreporter.com)
Aug 08
While Japan is widely considered to be a safe society to live in, the problem of "chikan" (gropers and perverts who engage in lewd behaviour like taking photos up women's skirts) still persists in crowded spaces like trains and train stations.
(soranews24.com)
Aug 07
Chiba Prefectural Police have arrested four persons over the alleged cultivation of marijuana, an operation that is believed to have funded organized crime, reports the Asahi Shimbun (Aug. 6).
(tokyoreporter.com)
Aug 07
The mother of a cast member of popular reality TV show "Terrace House" who apparently committed suicide said Thursday she plans to pursue charges against those responsible for cyberbullying her daughter.
(Kyodo)
Aug 07
Shizuoka Prefectural Police have arrested four persons, including an American English teacher, for allegedly carrying out a ruse known as "international romance fraud," reports NHK (Aug. 4).
(tokyoreporter.com)
---