Japan's famed 100-yen shops fall victim to cost-of-living squeeze
Prices at discount stores double or more as cost pressures become critical issue ahead of upper house elections next month
There can't be a household in Japan that doesn't own a few items from a 100-yen shop – anything from chopsticks and teacups to air freshener and bin bags.
But the wildly popular discount stores – whose roots lie in the country's long battle with deflation – are having to compromise on their USP, as soaring raw material costs, the war in Ukraine and a weak yen force companies to raise prices.
With rising prices now affecting staples such as instant ramen and sushi, the cost of living crisis is emerging as most important issue in upper house elections due next month.
In addition to rising raw material prices, the yen this week fell to a 24-year against the US dollar, driving the cost of the 90% of items the chain imports even higher. In response, the store has been forced to sell selected items for Y200 or more. ...continue reading
---
Japan consumer inflation at 2.1% as energy costs soar
NHK - Jun 24
Consumer prices in Japan rose by more than 2 percent in May from a year earlier. Higher energy costs were a big factor behind the increase.
---
Toyota recalls electric cars over concerns about loose wheels
BBC - Jun 24
Motor industry giant Toyota is recalling 2,700 of its first mass-produced all-electric vehicles over concerns their wheels may fall off.
---
Japan's famed 100-yen shops fall victim to cost-of-living squeeze
theguardian.com - Jun 24
There can't be a household in Japan that doesn't own a few items from a 100-yen shop – anything from chopsticks and teacups to air freshener and bin bags.
---
Sharp to make English its official language in 2023
- Jun 24
Sharp plans to adopt English as its official language next year, CEO Wu Po-hsuan said Thursday, as the company ramps up efforts to bolster its TV and home appliance business in the U.S. and Europe.
---
Current weak yen not good for Japan's economy: Nakao
Bloomberg Markets and Finance - Jun 23
Mizuho Research Institute Chairman and former Japanese Vice Finance Minister for International Affairs Takehiko Nakao discusses the weakness in the yen, the Japanese economy and what he thinks the BOJ should do.
---
Honda, peers to ride 20 motorcycles off into the sunset this year
Nikkei - Jun 23
Honda Motor and three Japanese rivals plan to discontinue about 20 motorcycle models by the end of this year, Nikkei has learned, in response to tougher emissions standards to be implemented in Japan in the fall.
---
Japan's top potato chip maker Calbee to raise prices up to 20%
Business Times - Jun 22
CALBEE, Japan's answer to Frito-Lay with an enormous product line-up ranging from pizza-flavoured potato chips to low-carb granola, is raising prices again as companies struggle to absorb costs that are climbing at the fastest clip in years.
---
Three-fourths of Japan restaurants plan price hikes: Nikkei survey
Nikkei - Jun 22
Nearly three quarters of restaurant operators in Japan plan to raise prices in the current fiscal year, passing on the rising cost of ingredients to customers, a Nikkei survey found.
---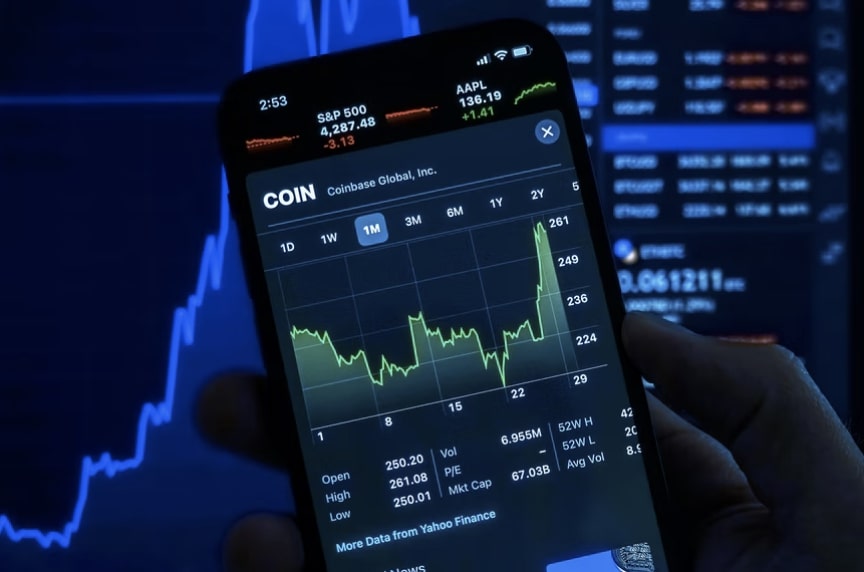 How To Buy Tether
newsonjapan.com - Jun 21
The crypto market is highly volatile, which opens both good prospects to make a profit and huge risks to bear losses when the market drops.
---
Food prices in Japan spike on soaring cost for raw materials, weak yen
Xinhua - Jun 20
An analysis company in Japan on Monday said food manufacturers have been raising their prices as soaring costs for raw materials and oil have forced some companies to pass on the costs to consumers.
---
Japan to fine Meta, Twitter if they keep neglecting domestic registry
Nikkei - Jun 20
The Japanese government is set to levy fines against overseas IT giants that have failed to register their overseas headquarters in Japan, Nikkei has learned.
---
Japan Yen COLLAPSING! What this means for GameStop and US Stocks
Ben - Mr. Business - Jun 20
The Japanese Yen is in free fall! Japan's Yen just crossed 135 Yen to 1 USD, a level that the Japan Yen hasn't crossed in 24 years.
---
Business Page:
1
|
2
|
3
|
4
|
5
|
6
|
7