Fast Retailing Co. said hackers may have gained access to the personal information of about half a million users of its Uniqlo and GU brand e-commerce portals.
Hackers accessed at least 460,000 accounts registered on Fast Retailing's Japanese shopping websites, the company said in a statement Monday. Users' personal information, purchase history and parts of credit card numbers may have been accessed, the Tokyo-based retailer said.
The hack occurred from April 23 to May 10, and the company is still investigating. There have been no reports so far of information being used by a third party, the company said.
Fast Retailing has taken measures to block the unauthorized access and invalidate the passwords of the affected accounts. It also asked all affected customers to reset their passwords to access the company's online stores.
The casual clothing store operator said identification numbers and passwords previously leaked from other website operators may have been used in the unauthorized access.
ユニクロの通販サイトから個人情報が流出した恐れがあります。 ユニクロやGUを展開するファーストリテイリングは、ネット通販サイトに先月23日から今月10日にかけ、46万1091件の不正ログインがあったと発表しました。
Jul 20
Asahi Group Holdings, Japan's biggest brewer, has struck a deal to acquire leading Australian player Carlton and United Breweries.
(Nikkei)
Jul 20
Japan, China and six other economies of the North Pacific Fisheries Commission agreed for the first time Thursday to set annual catch quotas for saury, aimed at addressing fishery resource depletion.
(Japan Times)
Jul 17
Over two weeks of cloudy and rainy days in Tokyo and nearby areas has resulted in higher vegetable prices and sluggish sales of summer clothing.
(Japan Times)
Jul 17
U.S. investment firm Blackstone Group will spend over 100 billion yen ($926 million) to buy distribution centers in Japan, seeing room for growth in the country's relatively small e-commerce market, Nikkei has learned.
(Nikkei)
Jul 15
Japan's 100-yen shops are stepping up store openings as they continue to gain ground among thrifty consumers, with supermarkets and drugstores seeking them out as tenants to draw customers, shifting the dynamic in the nation's retail landscape.
(Nikkei)
Jul 13
Japanese cryptocurrency exchange operator Bitpoint has lost 3.5 billion yen ($32 million) in a hacking attack, parent company Remixpoint announced on Friday.
(Nikkei)
Jul 12
Japan's national mint has begun making the first coins featuring the new era name Reiwa.
(NHK)
Jul 12
Seoul has pointed to its interceptions of illegally exported sensitive materials to discredit Japan's claim that South Korea lacks a proper monitoring regime, prompting an immediate rebuttal from Tokyo, as bilateral relations appear to plumb another low.
(Nikkei)
Jul 10
South Korea has criticized Japan at a meeting of the World Trade Organization over Tokyo's tighter export requirements for some high-tech materials.
(NHK)
Jul 10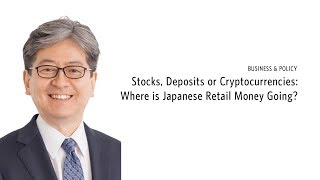 Japan's three biggest online brokerages are in a race to lower trading fees, opting to eliminate minimum charges levied on U.S. stock trades.
(Nikkei)
---