The Chinese government has stepped up the number of visas being issued to Japanese citizens after limiting it for months following the coronavirus pandemic, a diplomatic source familiar with bilateral ties said Wednesday.
The move is apparently aimed at bringing business exchanges between the two countries back to normal, the source said, adding China has recently issued visas to Japanese people entering Shanghai and Guangdong Province.
In China, most companies have resumed operations with the number of infections decreasing, but many Japanese citizens working in the nation have been stranded in their home country as China has restricted the entry of foreigners for the past two months.
With the absence of Japanese staff affecting operations at Japan-related companies in China, Beijing may start giving preference to Japanese businesspeople when issuing visas to shore up the economy hit hard by the spread of the virus.
But it is expected to take some time for the families of such businesspeople as well as Japanese tourists to be able to enter China, given that flights between the countries are likely to remain limited for the foreseeable future.
A large number of workers and their families went back to Japan for the weeklong Lunar New Year holidays that began Jan. 24 and extended their stays to evaluate the situation as fears about the outbreak in China lingered in February.
In late March, the Chinese Foreign Ministry abruptly announced that it would temporarily stop allowing foreigners to enter the nation to prevent imported infection cases. The measure applies even to those who hold a valid visa or residence permit.
Applications for business visas and some specific cases, however, have been permitted amid the travel ban.
Jul 09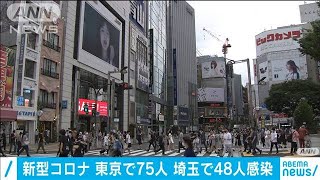 Japanese authorities reported Wednesday that 157 more people have been infected with the coronavirus.
(NHK)
Jul 09
Pounding rain that already caused deadly floods in southern Japan was moving northeast Wednesday, battering large areas of Japan's main island, swelling more rivers, triggering mudslides and destroying houses and roads. At least 58 people have died in several days of flooding.
(Japan Today)
Jul 09
Struggling businesses and other clients have left Japanese banks with record outstanding loans for a third straight month.
(NHK)
Jul 09
Carlos Ghosn, the former Nissan Motor Co chairman, wired $862,500 last year to a company managed by one of the two men who later helped him escape from Japan, U.S. prosecutors said in a Tuesday court filing.
(Japan Today)
Jul 09
Tokyo Metropolitan Police have arrested a 24-year-old woman for allegedly leaving her 3-year-old daughter alone at their residence for more than one week, resulting in her death, reports NHK (July 8).
(tokyoreporter.com)
Jul 09
About a third of parents in Japan postponed vaccinating their children during the coronavirus pandemic amid fears of catching an infection, a survey by a nonprofit organization showed Monday.
(Japan Today)
Jul 09
Tokyo Metropolitan Police have arrested three persons, including a student at Joshibi College of Art and Design, over the alleged spraying of graffiti in Shibuya Ward, reports Fuji News Network (July 8).
(tokyoreporter.com)
Jul 09
A police officer fatally shot himself in Chiyoda Ward early Wednesday in an apparent suicide, police said, reports NHK (July 8).
(tokyoreporter.com)
Jul 09
Popular rapper Kan a.k.a. Gami, who is out on bail after being accused of possessing marijuana earlier this year, has been arrested again for the same crime, police said, reports Sports Nippon (July 7).
(tokyoreporter.com)
Jul 08
In southwestern Japan, emergency crews are searching for survivors and assessing the damage after days of torrential rain.
(NHK)
---